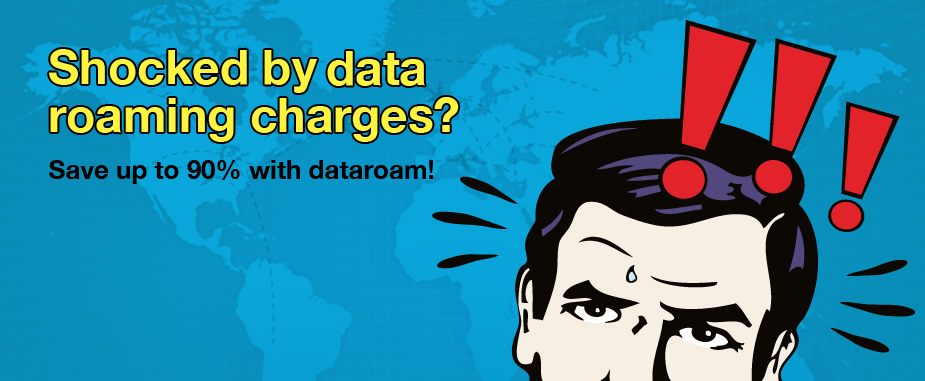 With more and more travellers using Smartphones and tablet computers abroad there has been an explosion in "bill shock" due to mobile data roaming charges.
However, a brand new service, provided by UK based www.dataroam.co.uk, can dramatically reduce those costs and enable users to access mobile internet abroad without worrying about the cost.
dataroam's range of pay-as-you-go and 30 day data SIM cards provide controllable and unlimited data options and can save savvy travellers up to 90% of their potential spending on data. Data SIMs provided by the company start at only £19.99 and work in most unlocked smartphones, dongles, Mifi devices and tablets and offer data from as little as £0.01pMB.
Whilst the recent EU caps have introduced a certain amount of control you can still expect to pay a hefty price for on-line activities you take for granted at home and bills of several hundred pounds are not uncommon for those using data abroad.
With UK networks you can expect to pay around £3.00pMB for data in Europe and up to £7.50pMB outside the EU and that can soon add up. Dataroam's aim is to empower consumers with devices and data SIM cards that mean they can access local data at local rates and therefore make huge savings. With the p-a-y-g and 30 plan products the user also has far more control over their spending and so can avoid 'bill shock' when they receive their mobile bill.
Angus MacLeod, Director at dataroam.co.uk, added "Travellers have only just been rescued from the rip-off of mobile phone usage abroad and now face an even greater threat with mobile data. Our simple solutions are designed to solve that problem, keeping them connected and saving them hundreds of pounds in the process."