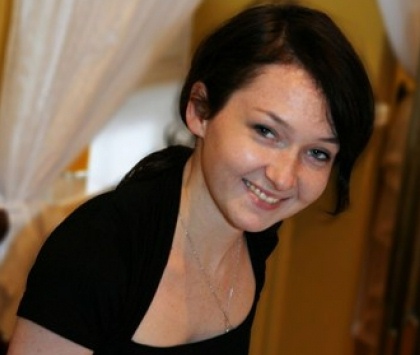 In June, 150 Jewish social and business entrepreneurs, technology whizzes, thinkers and artists will model the Jewish future in action as they collaborate on trailblazing initiatives designed to impact the Jewish world and beyond at the ROI Global Summit in Jerusalem at the Crowne Plaza Hotel. The five-day gathering will connect participants to leading global innovators and activists, including keynote speaker
Doug Ulman
, president and CEO of the
Lance Armstrong Foundation
—better known as
LIVESTRONG
—who will share how his three-time struggle with cancer led him to shape a foundation that supports cancer survivors and the fight against the disease.
ROI Community is an international network of over 800 social entrepreneurs and innovators in more than 40 countries who are leaders and change agents shaping the Jewish world. This year's Summit participants hail from 26 countries, including first-timers from Bolivia, Iceland, Peru and Uganda.
"ROI is a proudly diverse community, bound by our love for the Jewish people and for Israel," said
Lynn Schusterman
, the American Jewish philanthropist who, in 2005, created ROI Community. "Individually and collectively, ROI members are creating new avenues of Jewish expression and experiences that are enabling more people to explore Jewish life in exciting, meaningful ways. At the heart of our investment in these young leaders and activists is our belief in their limitless potential to inspire their peers, transform communities and strengthen the Jewish future."
Highlights of the 7th annual ROI Summit will include master classes by top Israeli entrepreneurs and thought leaders, such as social media wizard
Lior Zoref
- who gave the first-ever crowd-sourced TEDtalk in February; Jerusalem Global Group CEO
Dr. Shlomo Kalish
; Jerusalem YMCA CEO
Forsan Hussein
; Start-Up Nation co-author
Saul Singer
; former Israel ambassador to the United States and Syria expert
Itamar Rabinovich
; and environmental sustainability expert and TEDxAmsterdam organizer
Irene Rompa
. Participants will also engage in peer-to-peer training and collaborative project-building. And, there will be a global brainstorm, where ROIers in Jerusalem and potential partners throughout the ROI Community abroad will generate ideas and initiatives to present at the ROI Innovation Showcase, before a panel including high tech start up guru
Yossi Vardi,
Israeli actress, producer, model and singer
Noa Tishby
, environmental activist
Yossi Abramowitz
and Azrieli Group Vice Chair
Danna Azrieli
.
At the heart of the Summit, of course, are the newest ROIers. Among them:
•
Moshe Madoi
, of Uganda, who is now studying in Israel and will return to teach and serve as a ritual slaughterer for the 142 other Jews in his village (see video, "Who Says Jews Can't Dance?").
•
Melisa Goldfinger
, of Argentina, who oversees a network of 10 golf therapy schools in Argentina, Chile and Uruguay for children and adults with special needs (see video, "Heme Aqui").
• Hollywood screenwriter
Micah Fitzerman-Blue
, whose first feature film, The Motel Life, starring Dakota Fanning, Emile Hirsch and Kris Kristopherson, is due out this fall. Even as he continues to develop comedies for Fox TV Studios, Micah co-founded East Side Jews, transforming Los Angeles' East Side into a hopping Jewish scene (see video, "Changing Speeds").
•
Magda Koralewska
, who symbolizes the flowering of Jewish life in post-communist Poland. Vice President of Warsaw's New Jewish Music Festival, Magda co-founded Beit Krakow, southern Poland's first progressive community since before the holocaust (see video, "Beit HQ).
•
Eyal Levit
, who opened Mikveh Bar, which gave Jerusalem's gay community its first safe environment for hanging out openly. A music producer, Eyal has introduced more than 40 singers and bands to stages across Jerusalem, highlighting how much Jerusalem has to offer in arts and culture.
"This community is about creative engagement, connecting dynamic innovators, and watching the sparks fly as they conceive ways to transform the Jewish world," said ROI Community Executive Director
Justin Korda
. "These new ROI members will now be joining a network of over 800 around the world, who learn from and nurture each other as they engage their circles and communities."
ROI Community has played a key role in supporting such cutting-edge Jewish start-ups as
Moishe House
,
G-dcast
,
Jewcology
and
Omanoot
. ROI also offers an expansive Micro Grants program to help ROI members bolster their professional and leadership development as well as their projects.
ROI is a part of the Charles and Lynn Schusterman Philanthropic Network, a global network of philanthropic initiatives focused on igniting the passion and unleashing the power in young people to create change for themselves, in the Jewish community and across the broader world. CLSPN also includes the Charles and Lynn Schusterman Family Foundation (CLSFF) and the Schusterman Foundation-Israel (SFI).
To learn more about this year's ROI participants,
click here
.
Contact:
Sara Averick, Israel: 052-867-4966 or sara@leadstoryplus.com
Jose Rosenfeld, Israel: 052-287-7646 or jose@leadstoryplus.com
Toby Dershowitz, USA: 202-250-6104 or toby@dershowitzgroup.com
Abram Shanedling, USA: 202-250-6158 or abram@dershowitzgroup.com