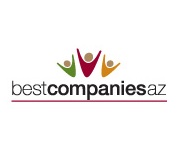 (Phoenix, AZ) AZ Magazine and BestCompaniesAZ have announced this year's 2012 AZ Magazine Top 25 Workplaces for Women and "Hall of Fame" award winners.
The Top 25 Workplaces for Women program recognizes companies that do an exemplary job of advancing women and helping employees balance work and family. With more than 70 nominations submitted this year, the committee had the challenging task of narrowing the list to the Top 25.
With this being Arizona's Centennial year, AZ Magazine and BestCompaniesAZ selected four additional companies to receive a "Hall of Fame" award for being recognized on a national and state level for their "best practices" in advancing women initiatives year after year. These inaugural Hall of Fame companies are American Express, Dignity Health, Grant Thornton and Quarles & Brady.
"This year's winning companies demonstrate that helping women be successful at work strengthens the success of an organization. The winning companies, on average, employ 60% female employees, and 55% female managers", says Denise Gredler, Founder and CEO of BestCompaniesAZ. "By spotlighting Arizona's Top 25 Workplaces for Women, we can share many best practices and raise awareness of issues women face in the workplace," says Cami Kaiser, general manager of Republic Media. Kaiser also says, "As companies continue to look for top candidates to fill integral roles in their workforce, being named one of Arizona's Top 25 Workplaces for Women will serve as a recruitment and retention tool to develop a diversified workforce".
This year's sponsors included American Express, Dignity Health formerly Catholic Healthcare West, BestCompaniesAZ, Blue Cross Blue Shield of Arizona, JPMorgan Chase & Co., SCF Arizona, The Progressive Insurance Company, The Sanctuary Camelback Mountain Resort & Spa, and Verizon Wireless.
The complete list is featured in the March issue of AZ Magazine and online at www.BestCompaniesAZ.com.
About AZ magazine:
AZ magazine is a product of Republic Media, an innovative, multi-platform media company that helps businesses navigate the advertising world. Encompassing an array of products including The Arizona Republic, azcentral.com and lifestyle magazines, Republic Media reaches more than 1.7 million Phoenix area adults each week and provides comprehensive marketing strategies that get results. To learn more about az magazine call 602-444-6899. To subscribe to az magazine, visit www.azmagazine.azcentral.com.
About BestCompaniesAZ
BestCompaniesAZ is dedicated to identifying, developing and promoting great companies and workplaces in Arizona. Services include employee opinion surveys, best practice
benchmarking, employment branding, recruitment strategies, and award consultation and promotional services for Arizona's best companies. To learn more about BestCompaniesAZ statewide programs and events, visit www.bestcompaniesaz.com or call 480-545-5151.