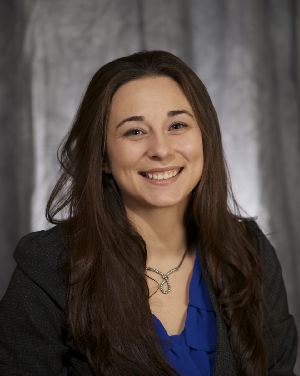 Ashley Way, Curriculum and Instructional Specialist

Ashley Way, Curriculum and Instructional Specialist
Buffalo, NY – 3rd Learning, an education company that develops leading software standards-based software systems and applications, formally announces the addition of two new members to its content-building curriculum team.
Ashley Way and Brian Heyward join 3rd Learning as curriculum and instructional specialists. Both will be responsible for developing and assessing curriculum, and providing professional development to teachers. In addition, they will be working within 3rd Learning's existing platforms and portals to align curriculum and content to state education standards.
Way joins 3rd Learning after working as a teacher for the Chillicothe City School District in Chillicothe, Ohio for five years. While there, she served as building department chair, building Learn & Serve coordinator, and a member of the Building Leadership Team at Chillicothe Middle School. She earned a bachelor's degree in Middle Childhood Education from Otterbein College (University, 2010) and a master's in Curriculum and Instruction with a focus on the education of students with gifts and talents from the University of Cincinnati. Originally from Marysville, Ohio, Way resides in Buffalo, NY.
Heyward comes to 3rd Learning from Pearson Education, where he was an associate editor, product development. He earned a bachelor's degree in History from SUNY Geneseo, a master's in American History from James Madison University and a master's in Political Science from Binghamton University. Originally from Selden, NY, Heyward resides in Williamsville, NY with his wife Paola.
About 3rd Learning
Headquartered in Buffalo, NY, 3rd Learning is an award-winning educational company that provides standards-based software systems and applications for educators throughout the world. Founded in 2007, 3rd Learning has experience developing state and country education portals, curriculum tools and resources, teacher and leader professional development resources along with new school start-up and turnaround school strategies, products, and services.
Incubated at the University at Buffalo's Center for Applied Technologies in Education, 3rd Learning's mission-driven team of experienced educators and web developers leverage existing and emerging technologies to design and build web-based software that advances the overall access to quality education and improved student achievement for all children. For more information, visit www.3rdLearning.com.