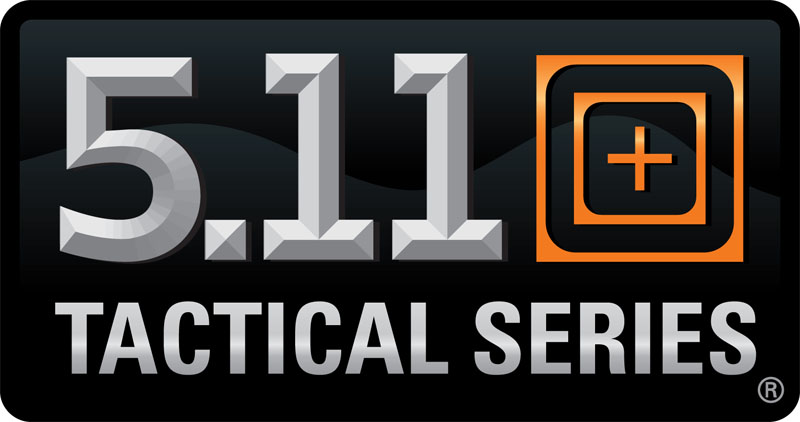 MODESTO, CALIFORNIA - Mysteries, thrillers and suspense novels intrigue and captivate our imagination. Real life law enforcement, public safety, fire fighters and EMS are our true heroes. From James Bond suited in covert casual wear to tactical operators in functional pants, 5.11 Tactical outfits and celebrates heroes and those who write about them at Shot Show 2012 in Las Vegas, NV. The annual Shooting, Hunting, and Outdoor Trade (SHOT) Show is the world's premier exposition of firearms, ammunition, archery, cutlery, outdoor apparel, optics camping and related products.
Join us at Shot Show 2012, as 5.11 Tactical unveils their latest in fabric technology, knives, flashlights, gear and apparel. Members of the media are invited to participate in:
Media Day at the Range
Monday, January 16, 2012
Boulder City Rifle Club, 2500 Utah Str., Boulder City, NV
9am – 3pm
Media will participate in a hands-on day at the shooting range for: shooting lane activities, live fire and door breaching demonstrations, product testing and more. Demonstrations by Chris Kyle (holster demonstration) and Kyle Lamb (sling and covert bags). Complimentary lunch at the range catered for members of the media.

In order to participate at media day, you must pre-register. Please follow this link to complete your registration: SHOT Show Media Day
* Interviews available for select thriller authors, 5.11 Tactical Senior Management and Product Development Staff. RSVP at: karriem@511tactical.com

2012 5.11 Tactical New Product News
Tuesday, January 17, 8:30 – 9:30am
Location: Venetian, Room 3306, Murano
5.11 Tactical reveals their collection of tactical gear for Spring 2012.

5.11 Tactical Thriller Author Panel
Thursday, January 19, 2:30 - 3:30 pm
Location: Venetian, Room 3306, Murano

Join us for an intriguing panel of celebrated thriller authors and top safety professionals, Question and Answer session, and autographs. Win a Kindle loaded with their thriller novels. For exclusive author interviews, please contact Karrie Mitten at karriem@511tactical.com
- Jeffery Deaver, author of James Bond's "Carte Blanche"
- Andy Peterson,"First to Kill" and "Forced to Kill"
- Steve Tarani, "Bringing a Gun to a Knife Fight"
- Chris Kyle, "American Sniper"
- Kyle Lamb, "Green Eyes and Black Rifles" and "Staying in the Fight"
- Andy Harp, "A Northern Thunder"

Act of Valor Movie Screening and the Bandito Brothers
Wednesday, January 18, 8:30 - 9:30 am
Location: Venetian, Room 3306, Murano
Meet the Bandito Brothers and get a preview screening of "Act of Valor". Tickets required and available for media - contact karriem@511tactical.com
Free transportation provided to/from the Venetian.

5.11 Tactical Booth Activities
Join the 5.11 Tactical team at booth # 10374 & 10376 for a tactical gear product overview, author autographs and interview sessions, autographed book giveaways, product demonstrations and new product. Also appearing: Triple World Champion 3-Gun shooter, Bennie Cooley, and Top Shot winner Dustin Ellerman

New Products for Spring 2012:
Screen Ops Gloves
Patrol, Duty and Tactical Gloves with specially constructed fingertips enable efficient and precise operation of touch screen devices with all five fingertips. From cell phones to iPads, the patented Tactical Touch seamless fingertip construction assures superior dexterity, fit and comfort.

Double Duty Knives
5.11 introduces two Double Duty Knives both 9.7" total length, containing two locking blades made of AUS8 stainless steel with 3.7"combo edge main blades. The Double Duty Karambit Blade provides a secondary black oxide Karambit blade with FRN scales. The Double Duty Responder Knife is outfitted with a secondary serrated safety seat belt blade with orange FRN scales and rubber overmolding for exceptional wet or dry control.

Side Pick Spearpoint Knife
Value, durability and versatility. Constructed of high quality AUS8 blade steel with fiberglass reinforced nylon scales, this 3.5" blade knife provides versatile carry options for ultimate accessibility. Contoured and textured grip offers optimum control of this rugged performance tool.

ATAC and TPT Mid and Full-Size Torches
A leader in illumination, 5.11 introduces five new high performance tactical and duty torches. Available May 2012, the ATAC Tactical Torches with LiIon rechargeable systems provide over 2.5 hours of run time; low, high and strobe modes and over 175 lumens from LED bulbs. The TPT family of torches includes 2 models with NiMH rechargeable or battery operated systems and the value CR123A polymer tactical torch. All TPT models have high impact molded body, three light modes with tight hot spot with Large Corona beam.

Stryke Pant Hat Promotion
Special offer when you purchase a limited edition 5.11 Tactical 2012 collector's hat constructed of proprietary Flex-Tac fabric you receive $10 off your purchase of 5.11 Tactical Stryke Pant with Flex-Tac. The patent pending fabric is the first stretchable, breathable, stain-resistant, lightweight and colorfast poly-cotton ripstop.

Covert Casual
Updated design and performance proven, a short sleeve covert casual shirt now in expanded fabrics, styles and colors with 39 shirts to choose from - no one will suspect that this shirt was designed for undercover operatives. Generous length and RAPIDraw center placket with mock buttons conceals your holstered sidearm yet makes it accessible when you need it.

Breeching Tools
The fastest, easiest and most complete breaching system on the market. 5.11's Breaching Tool System launches with the MiniRam, the compact MultiPry, the MultiSledge, the full-sized MultiBreacher and the unique MultiDoor that allows training for different types of outward and inward opening doors with mechanical and hydraulic tools. An entirely new method of breaching, realized by the team from Swedish Entry Tools allows public safety personnel to breach inward and outward opening security doors with speed whilst minimizing exposure.

To schedule an interview or for product information/images, please contact Karrie Mitten,
209-338-1352, karriem@511tactical.com

About 5.11 Tactical
Located in Modesto, California, 5.11 Tactical creates innovative, user-required products that enhance the safety, speed and performance of law enforcement, military, fire and EMS professionals worldwide. Built on a foundation of durability, quality and value that began with the authentic 5.11 Tactical Pant, 5.11 Tactical's team of over 300 employees leads the industry in delivering the world's most innovative gear, head to toe. By working directly with end-users and utilizing the expertise of highly qualified subject matter experts, all 5.11 Tactical products exceed rigorous and exacting standards. Learn more about 5.11 Tactical's best-selling tactical clothing, uniforms, station-wear, outerwear, footwear and accessories at www.511tactical.com.