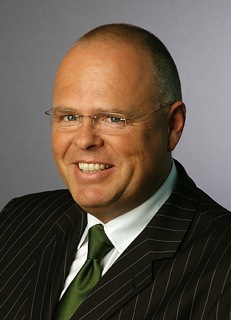 Grosvenor Fund Management (GFM) has appointed Dietrich Heidtmann as Managing Director, Client Services, EMEA (Europe, the Middle East, and Africa) and Asia Pacific. Mr Heidtmann will be based in GFM's Paris office and will be responsible for GFM's capital raising and investor relations activity in these regions. He will work closely with GFM's Alexia Gottschalch, who is based in Philadelphia, PA and whose executive leadership responsibilities include GFM's client services and capital markets activities in North America.
Mr Heidtmann joins GFM after nearly 20 years at Morgan Stanley within the capital markets and real estate investment banking area. Most recently he was Managing Director, Head of Real Estate Private Capital Markets, EMEA, where he was responsible for all third party capital advisory and capital raising activities in the EMEA region and parts of Asia.
GFM closed four new investment vehicles in 2011 with combined investment capacity of over USD$1.5 billion, including investments in the U.K. and Europe as well as a partnership with Kuwait Finance House, one of the world's leading Islamic banks, to invest in up to $600 million of U.S. healthcare-related real estate.
Jeffrey Weingarten, Global CEO of Grosvenor Fund Management, said: "Putting our investors first is paramount to GFM's growth plans, and Dietrich's experience will allow us to be more efficient in all aspects of client services, creating value for our investors, shareholders, and staff."
About Grosvenor Fund Management:
Grosvenor launched its first fund in 1976 and formally established Grosvenor Fund Management (GFM) in 2005. GFM offers a range of sector and regional specialist property investment funds which aim to deliver attractive, risk-adjusted returns. Operating from offices in China, France, Italy, Japan, Luxembourg, Spain, Australia, the United Kingdom, and the United States, GFM employs professionals with local knowledge and skills to execute its investment decisions. Aligning our interests with our partners and building long-term investor relationships is of paramount importance to us.
Grosvenor is a privately owned property group with offices in 18 of the world's most dynamic cities. It has three regional investment and development businesses in Britain and Ireland, the Americas, and Asia Pacific; an international fund management business, which operates across these markets and in continental Europe and Australia; and a portfolio of indirect investments. Unusually for a private company, Grosvenor publishes a full Annual Report & Accounts, available at: www.grosvenor.com.