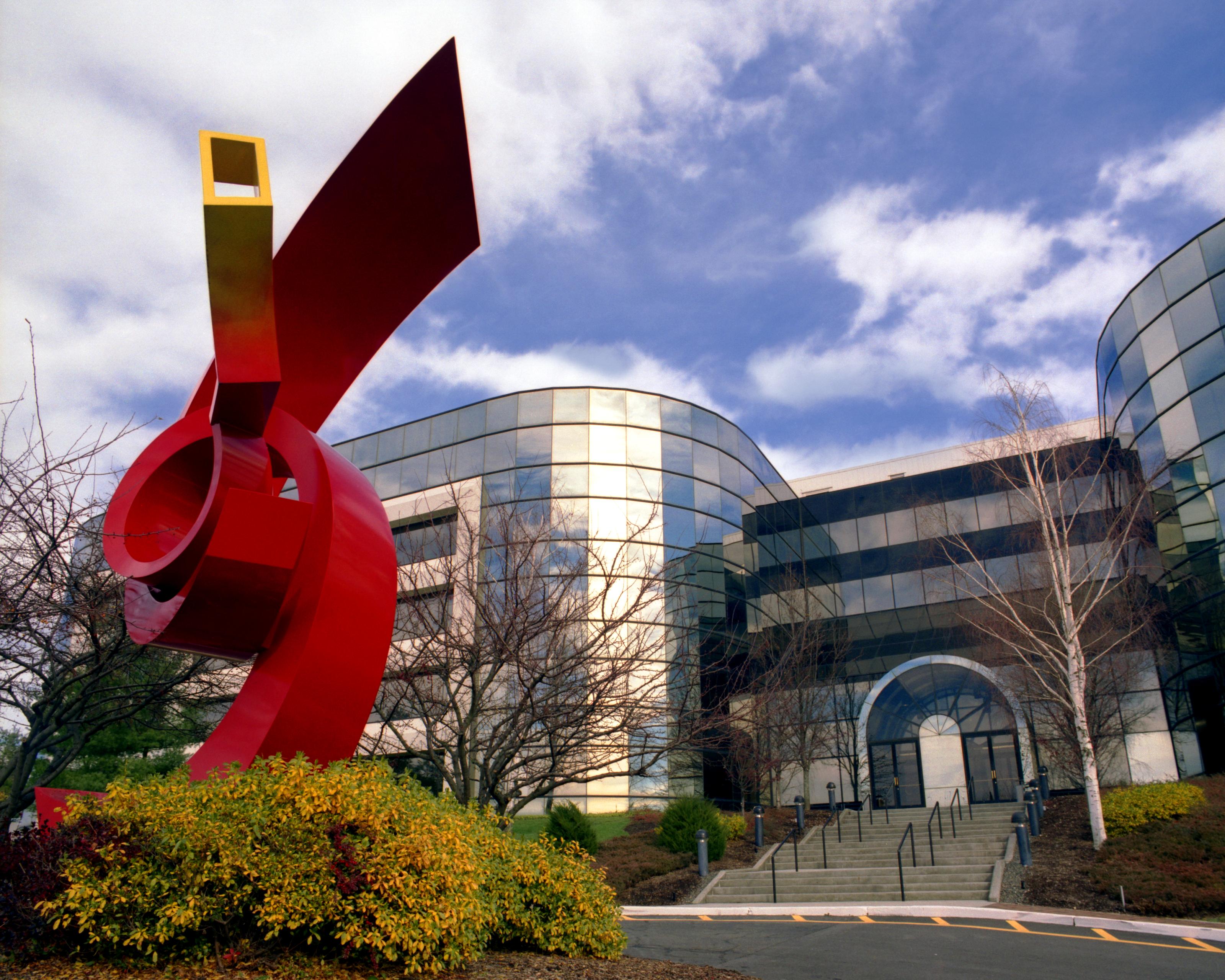 Danbury, CT, September 7, 2011 -- IMS Health, Inc. has leased space at Lee Farm Corporate Park in Danbury, CT for its new corporate headquarters. Philadelphia-based Grosvenor Investment Management US, Inc. (GIM), on behalf of an international pension fund client, acquired the 215,000 SF building in 2007. Vision Equities LLC of Mountain Lakes, NJ, assists GIM with asset management.

IMS is the leading provider of information services for the healthcare industry, covering markets in more than 100 countries around the world. The company draws on its global technology infrastructure and unique combination of in-depth, sophisticated analytics, on-shore and off-shore commercial services, and consulting platforms to help clients better understand the performance and value of medicines. IMS is relocating from Norwalk, CT.

Todd Payne and Kyle Ely of Goodfellow Ashmore Commercial Real Estate, in Danbury, CT represented the ownership in the lease transaction; Bob Ageloff of Jones Lang LaSalle represented IMS.


Additionally, ownership recently completed a new lease with Navigators Insurance, a lease extension for GE Capital, which occupies one third of the building, as well as extensions with existing tenants Cleary Benefits and Rose & Kiernan.

The ownership has also begun a major capital improvement program. The program will provide building tenants with a brand-new fitness center, upgraded cafe, and improved shared conference room. Restroom upgrades, landscaping, and energy efficiency improvements also are underway.

Lee Farm Corporate Park is the premiere multi-tenant office building in the Greater Danbury office submarket. The five-story building was developed in 1987 and has an institutional-quality tenant roster. The property is prominently situated on a hillside, overlooking the Danbury Fair Mall and Danbury Municipal Airport, which affords tenants easy access from Interstate 84 and Route 7. Tenants can use the nearby Metro-North commuter rail stop providing access to southern Fairfield County and New York City. This location affords access to ample labor resources from nearby Westchester, Putnam, and Dutchess Counties to the west, as well as Middlesex and Litchfield Counties to the east.

About Grosvenor Investment Management:
Grosvenor Investment Management US, Inc. serves as Grosvenor's real estate investment management platform in North America. GIM is part of Grosvenor Fund Management, which was established in 2005 as a vehicle for third-party participation in Grosvenor-managed investments. As of year-end 2010, Grosvenor Fund Management had total funds under management of approximately USD$6 billion internationally. Grosvenor is a privately owned property group with offices in 18 of the world's most dynamic cities. It has four regional investment and development businesses in Britain & Ireland, the Americas, Australia and Asia Pacific; an international fund management business, which operates across these markets and in continental Europe; and a portfolio of indirect investments. As of December 31, 2010, these six businesses had total assets under management of US$17.1bn. Unusual for a private company, Grosvenor publishes a full Annual Report & Accounts, available at www.grosvenor.com.

About Vision Equities, LLC:
Vision Equities, LLC is a full service Real Estate Development and Asset Management firm with its principals possessing an excess of 50 years of real estate ownership anddevelopment experience in all asset classes. The principals have acquired, developed, and operated over 80 million square feet of real estate projects, with a particular emphasis in the New York Metropolitan area and the Northeast. Vision operates as an entrepreneurial owner and partners with the largest global institutional capital partners in the development and ownership of Core, Redevelopment, Development and Land Entitlement Assets and Asset Management. For further information, please visit: http://www.vision-equities.com.