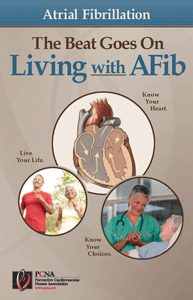 (Madison, Wis.) - Approximately 80 million Americans have limited health literacy. Studies continue to show that individuals with limited health literacy are at greater risk of health-related problems.

Most recently, an analysis published in the study by Annals of Internal Medicine reported that across 96 studies, people with low health literacy levels tend to be hospitalized more often than people with higher literacy levels. They also had more visits to the emergency room and were less likely to utilize certain preventive services.

A recap of an editorial published with the report in Reuters highlights a statement from Cynthia Baur, of the U.S. Centers for Disease Control and Prevention, and Nancy Ostrove, of the U.S. Food and Drug Administration that the study "reinforces the conventional wisdom that improving health literacy will help to improve outcomes."

Many organizations that produce patient education materials are trying to aid in reversing this trend by developing low literacy materials for patients.

The Preventive Cardiovascular Nurses Association (PCNA), the leading nursing organization dedicated to preventing cardiovascular disease (CVD), develops five to ten patient education pieces per year. In an effort for their materials to be more effective for patients, PCNA follows strict low literacy guidelines.

Style guidelines for low literacy patient education pieces include creating adequate white space, using larger font size, concise explanations, avoiding complex anatomical diagrams, adding interactive checklists and quizzes and simplifying complex medical jargon.

PCNA will release two new low literacy patient education pieces this fall on cholesterol and atrial fibrillation (AFib). The materials will be available free to patients and healthcare professionals on the PCNA clinical tools portal.