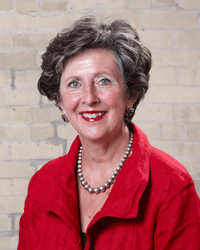 Madison, Wis.
- The
Preventive Cardiovascular Nurses Association
(PCNA) announces the addition of
Suzanne Hughes
, MSN, RN as Clinical Education Project Director.
In this new role, Hughes will coordinate the creation and implementation of professional and patient education materials and programs for the organization through live national and regional programs, webinar offerings, and electronic and print materials.
Hughes is a past president of PCNA, and has served on the PCNA board of directors for fifteen years. She brings more than thirty years experience in cardiovascular nursing to PCNA, having worked in clinical and administrative positions in clinical and preventive cardiology, population health, and nursing staff development. Hughes earned an associate degree from Youngstown State University, a BSN from the University of Akron and an MSN from Kent State University. She is a fellow of PCNA and of the
American Heart Association
(AHA). She has held national leadership positions in both the AHA the
American College of Cardiology
, and is widely published in the cardiovascular nursing literature. Hughes is certified by the ANCC as a cardiac/vascular nurse and as a clinical nurse specialist in adult health.
"It is exciting that PCNA has grown and evolved to the point at which staff with clinical expertise is being incorporated to support our professional and patient education initiatives," says Hughes. "I feel very fortunate to have the opportunity to contribute to PCNA's mission in this new role. I look forward to working with my board and staff colleagues to continue to grow this organization, support our members and constituents in their work and expand PCNA's reach nationally and internationally."
Meet the entire PCNA board and staff
About PCNA
The Preventive Cardiovascular Nurses Association (PCNA) is the leading nursing organization dedicated to preventing cardiovascular disease (CVD) through assessing risk, facilitating lifestyle changes, and guiding individuals to achieve treatment goals. The mission of PCNA is to promote nurses as leaders in the prevention and management of cardiovascular disease. PCNA does this by educating and supporting nurses through the development of professional and patient education, leadership, and advocacy. For more information call 1-608-250-2440 or visit www.pcna.net.