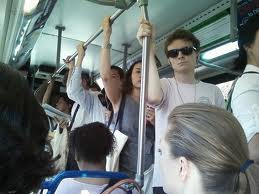 RHINEBECK, N.Y., April 11, 2012 –Americans are commuting farther than ever and all those hours spent carpooling or being cooped up in a bus, train or subway can take a huge toll on you physically and contribute to back and neck pain and fatigue. Thanks to Topricin Pain Relief and Healing Cream you can now turn torturous travel into a more comfortable activity.

Fueled by nature not chemicals, Topricin is an odorless, non-greasy blend of eleven natural ingredients that support and assist the body to detoxify and stimulate blood flow to increase oxygenation of the skin to speed healing and reduce pain.

One two-ounce tube of Topricin offers multiple uses.

Topricin offers safe, effective relief for treating symptoms associated with sprains, strains, muscle cramps, lower back, neck, and shoulder pain, arthritis, joint pain, compression neuropathies and other pain issues.

Topricin is safe and natural and doesn't use any volatile oils such as camphor, menthol, petroleum or lanolin, fragrances or irritating chemicals. It is patented for the treatment of pain associated with fibromyalgia and neuropathy and is safe for pregnant and nursing women and diabetics.

The product is formulated for maximum absorption can be applied many times a day as needed with no fear of overuse or interference with other medications. Generously apply Topricin 3-4 times daily as needed three inches on and around the affected area. Massage in until absorbed. For best results reapply before bedtime and in the morning.

Here are a few tips to make your commute healthier for an ache-free ride:

-Driving in rush hour traffic sends your shoulders toward your ears in tension. To combat this, roll your shoulders, loosen your grip on the wheel and spread out your fingers. Since most people hold tension in their neck and back, keep yours relaxed and stretch your neck from side to side when you're safely stopped.

-Be sure to use your headrest rather than craning your head forward to focus on the road.

-If you ride the subway, bus or train cut down on the stress close your eyes and feel the movement or vibration and relax to the rocking motion of the vehicle.

-Support your lumbar region by rolling up a towel to the thickness of your forearm and tuck it into the space where the small of your back meets the set.

-Don't wait until you are hurting – be preventive and apply Topricin to the areas impacted most by pain. Topricin is odorless so you can feel confident using it before work.

-Most important: don't forget that your feet take a beating too and can swell up along with legs especially when you're flying. Topricin also is available in a Topricin Foot Therapy Cream specially formulated to target ankle and foot pain.

Topricin is available in a convenient travel-friendly 2-ounce tube (MSRP $16.95) and is just the right size to tuck in a briefcase, tote bag, backpack or travel bag. The product is also available in two larger sizes: 4-ounce jar (MSRP $24.95) and 8-ounce bottle (MSRP $39.95).

Topricin is available in pharmacies, natural food stores and other fine retailers nationwide, including Whole Foods, Vitamin Shoppe, Vitamin World, Fred Meyer, Wegmans, and other retail stores throughout the U.S., as well as direct from the Topical BioMedics' online store.

To learn more about Topricin Pain Relief and Healing Cream, go to http://www.topricin.com.

ABOUT TOPICAL BIOMEDICS
Topical BioMedics is the research and development leader in patented topical natural biomedicines for pain relief. The company's flagship product, Topricin® Pain Relief and Healing Cream, was introduced in 1994 and is now a leading natural therapeutic brand. A combination homeopathic formula, Topricin was awarded a patent for the treatment of pain associated with fibromyalgia and neuropathy.
All Topricin products are made in the U.S.A., formulated with approved medicines as found in the HPUS (Homeopathic Pharmacopoeia of the United States) and are in compliance with FDA rules for homeopathic over-the-counter medicines. The products contain: no parabens, petroleum or harsh chemicals, are odorless, greaseless and non-irritating, and produce no known side effects, making them ideal and safe for the entire family. For more information, visit www.topricin.com.

# # #