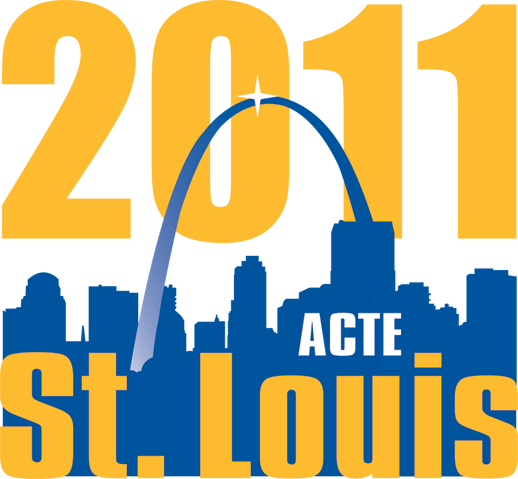 The Association for Career and Technical Education (ACTE), the nation's largest not-for-profit education association dedicated to the advancement of education that prepares youth and adults for successful careers, is hosting its Annual Convention from November 17-19 at America's Center in St. Louis, Missouri. One of the top professional development event dedicated to the entire career and technical education (CTE) field, the Convention brings together educators, administrators, postsecondary faculty and industry representatives to learn best and "next practices".
Over 2,500 educators, teachers and administrators will converge in St. Louis to discuss best practices in career and technical education, new trends and how to best position CTE as a gateway to careers and economic recovery in their communities across the country.
With 250 sessions covering 15 different fields and an exhibit hall bringing together over 200 companies and organizations in the career and technical education field, ACTE's Annual Convention will be dynamic, engaging and provide informative content. The Opening General speaker is Sir Ken Robinson, an internationally recognized leader in the development of creativity, innovation, education and human resources. He is also a recipient of the prestigious Peabody award (2008) and is the author of "Out of Our Minds: Learning to Be Creative". Other General Session speakers include Ray McNulty, president of the International Center for Leadership in Education, also a past senior fellow at the Bill & Melinda Gates Foundation and Eric Chester, the premier expert on school-to-work transition and the emerging workforce.
Additional speakers include staff from the Office of Vocational Education, U.S. Department of Education, as well as representatives from state career and technical education leaders, high schools and universities and partner organizations in career and technical education across the United States.
Other program highlights include sessions on integrating Common Core Standards into CTE courses, reaching Millenial students and using data to measure CTE's relevance.
This year's themes include: Common Core State Standards and academic integration; CTE's role in education reform; Marketing and Communicating CTE; Business and Education Partnerships; Credentialing: Certifications and Assessments; Career Guidance; College- and Career- ready Standards; Performance-based, Student-based Instruction and Data: Measuring CTE's Relevance.
Media are given complimentary registration to the Annual Convention. Vendors and industry leaders will also be present and available for interviews. Interviews may be scheduled with ACTE executive leadership. Please contact Ashley Parker at aparker@acteonline.org or by phone at (941) 773-1598 to confirm attendance, and also with any questions.