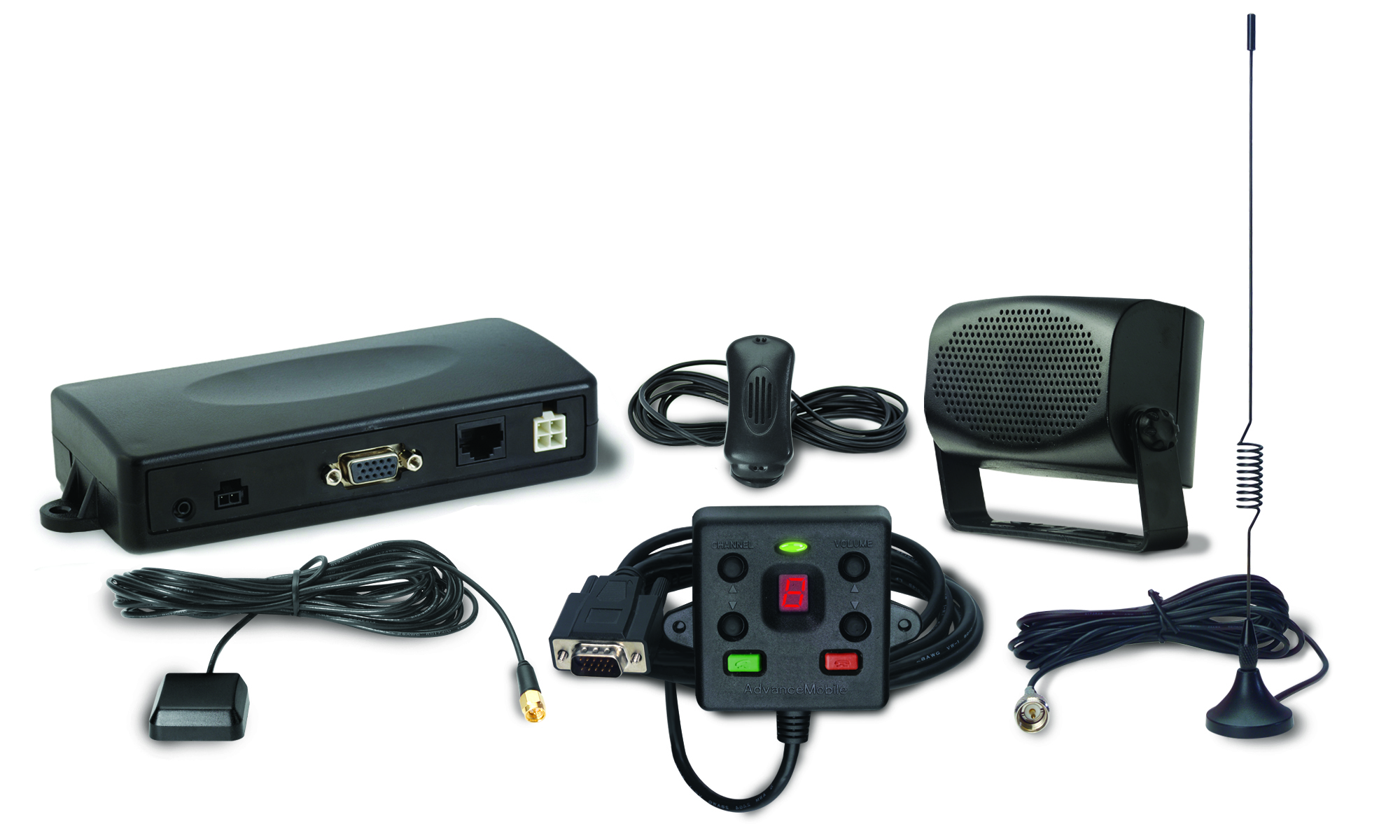 AdvanceTec Industries AdvanceMobile ™ is a commerical grade, in-vechicle communication system that provides reliable and convenient permanent in-vechicle communication and is available on GSM and CDMA networks. The AdvanceMobile requires only an activation on your choice network or an activated SIM card. AdvanceMobile can be pre-programmed to make and recieve calls from up to ten phone numbers and an Emergency button is available which can be pre-programmed to communicate with Police, Fire or other Emergency Services.
The AdvanceMobile GPS™ software was developed to help fleet companies track and moniter their employees through a detailed yet easy to use program. The AdvanceMobile GPS™ allows fleet companies to track their vechicles, track their speed of travel, get the exact location of a specific vechicle, track the route, communicate with drivers and print reports. The AdvancedMobile GPS™ cutting edge software is designed to work along with both AdvanceMobile™ and the AdvanceCommunicator ™, a cellularbase station that allows users to record their phone calls. Connect a GPS Antenna (optional extra) and activate the built-in GPS receiver for a small monthly fee and you will be able to track your assets on the easy-to-use AdvanceTec GPS web application. All these features combine to provide the safest and most convenient mobile management tool available.
The combination of GPS tracking, recording ability and hands-free wireless technology makes this one powerful product pack!
To learn more about the AdvanceMobile and AdvanceMobile GPS, click here