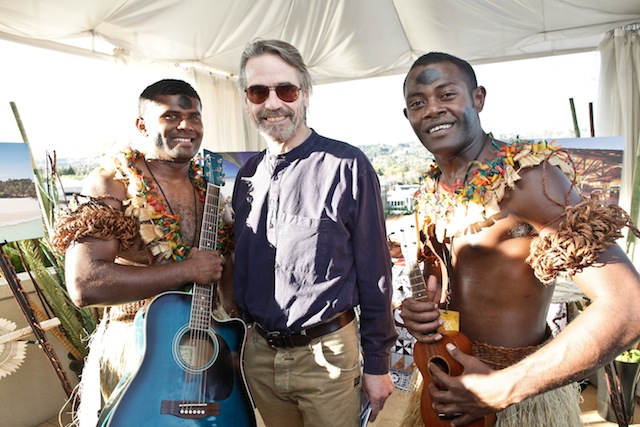 FOR IMMEDIATE RELEASE
Golden Globe Nominees Receive Fiji Vacation Courtesy of Air Pacific
Los Angeles, CA-January 17, 2012- Celebrity actors took more home than a Golden Globe nomination this past weekend. Courtesy of Air Pacific, all Golden Globe nominees and presenters who attended GBK's Celebrity Gift Lounge received two round trip airfare tickets to Fiji on Air Pacific with accommodation at one of the following exclusive, five star resorts: Yasawa Island Resort and Spa, Vomo Fiji Island Resort or Tadrai Fiji Island Resort. Actors not nominated but in attendance received a three to five night hotel stay at one of the participating resorts.
"We are thrilled to be part of GBK's Celebrity Gift Lounge for the Golden Globes. This is a tremendous opportunity for us to share Air Pacific and our love for Fiji with such talented actors. Our hope is they take some time to relax and enjoy the exclusivity and beauty of the Fijian Islands," stated Bob Parra, Southwest Area Sales Manager for Air Pacific.
Celebrities in Attendance Included:
Callie Thorne Nominee "Necessary Roughness"
Jeremy Irons Nominee "The Borgias"
Jim Rash, Nat Faxon Nominee "The Descendants"
Alexander Payne Nominee "The Descendants"
Elizabeth McGovern Nominee "Downtown Abbey"
Thomas Jane Nominee "Hung"
Eric Stonestreet Nominee "Modern Family"
Mireille Enos Nominee "The Killing"
Damian Lewis Nominee "Homeland"
Beau Willimon Nominee "The Ideas of March"
Ali Fedotowsky "The Bachelorette"
Anthony Anderson "Scream 4"
Booboo Stewart "Twilight Series"
Ben Schwartz "Parks and Recreation"
Barrett Foa "NCIS: Los Angeles"
Jennifer Love Hewitt
Chris North
David Banner
Zach Woods
Mickey Rourke
GBK is a luxury lifestyle gifting and special events company that features gifts, services and charity fundraising. This year's Golden Globe Gift Lounge was held at the L'Ermitage Hotel in Beverly Hills on January 13th & 14th. GBK made a gracious donation of $10,000 to the nonprofit FENC: The Foundation for the Education of Needy Children in Fiji. FENC seeks to provide educational and related support to underprivileged children throughout the Fijian Islands. More information can be found at www.fencfiji.com.
Air Pacific is Fiji's International Airline with a domestic and international network covering the Pacific, North America, Asia, New Zealand and Australia.