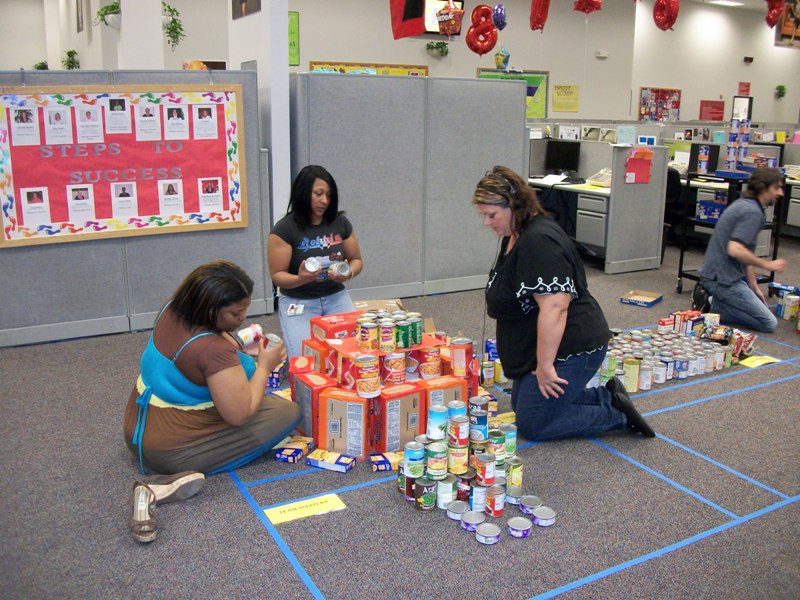 COLUMBUS, OHIO - Alliance Data employees in Columbus, Ohio, have significantly aided their hungry neighbors by providing the most basic of needs: food. Through the company's 11-year partnership with Mid-Ohio Foodbank, Alliance Data's recent 2011 "Operation Feed" food- and fund-raising campaign has exceeded all expectations and previous year donations.

Through a combination of cash contributions and food donations, Alliance Data this year raised enough money and food for 65,760 meals-that's 9,000 more meals than the company's 2010 campaign. Included in that number of meals are 3,474 pounds of food and more than $31,000 in cash donations, all donated by company employees.

"Without our employees' hard work, compassion, and dedication to our community, we would never have been able to achieve and surpass our Operation Feed goals for Mid-Ohio Foodbank," said Stacey Smith, community relations coordinator for Alliance Data Retail Services. "Because of our employees, hundreds of families in the Columbus area will now know where their next meal is coming from. This is more than an accomplishment-it's a way of changing lives."

Every April for the past 11 years, Alliance Data employees participate in Operation Feed by donating canned foods, participating in a silent auction, and sparing what to them may be pocket change, but to those in need equate to meals on the table.

For more information about Alliance Data's involvement in the community, or specifically as it relates to Mid-Ohio Foodbank or Operation Feed, contact Alyson Evans at 214-494-3818.



About Alliance Data
Alliance Datar and its combined businesses is North America's largest and most comprehensive provider of transaction-based, data-driven marketing and loyalty solutions serving large, consumer-based industries. The Company creates and deploys customized solutions, enhancing the critical customer marketing experience; the result is measurably changing consumer behavior while driving business growth and profitability for some of today's most recognizable brands. Alliance Data helps its clients create and increase customer loyalty through solutions that engage millions of customers each day across multiple touch points using traditional, digital, mobile and other emerging technologies. Headquartered in Dallas, Alliance Data employs approximately 8,500 associates at more than 50 locations worldwide.

Alliance Data is a leading provider of marketing-driven credit solutions, and is the parent company of Epsilonr, a leading provider of multi-channel, data-driven technologies and marketing services, and LoyaltyOner, which owns and operates the AIR MILESr Reward Program, Canada's premier coalition loyalty program. For more information about the company, visit our web site, www.AllianceData.com, or you can follow us on Twitter at www.Twitter.com/AllianceData.