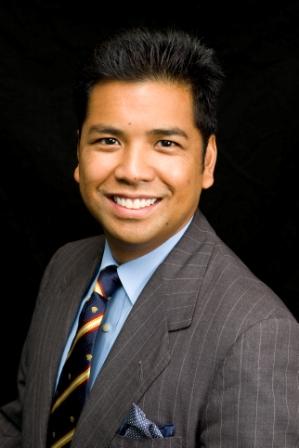 (St. Louis) – Ed Mayuga, AMM Communications partner, was recognized as the "2012 Hispanic Businessperson of the Year" by the Hispanic Chamber of Commerce of Metropolitan St. Louis at its annual Adelante Awards held Friday, April 27. With more than 300 people in attendance, the event celebrated the Hispanic Chamber's 30th year and recognized the achievements of individuals, entrepreneurs and corporations in the metro St. Louis Area.
Incorporated on April 28, 1982, the Hispanic Chamber of Commerce of Metropolitan St. Louis strives to promote the economic development of Hispanic-owned businesses and improve business opportunities for all in the St. Louis region. The Chamber fulfills this mission by increasing the competitiveness of its member businesses in local, state and international markets. The Chamber is the cornerstone for the Hispanic business community, and looks to participate in present and future business developments of metropolitan St. Louis. For more information, visit www.hccstl.com.
Founded in 2008, AMM Communications LLC, public relations marketing consultants of Greater St. Louis, is the St. Louis-based public relations and marketing firm that provides business management consulting in the areas of public relations, marketing, crisis communication, social media and business development training. AMM Communications is a public relations consultancy for small- and mid-sized financial institutions, professional service firms, and manufacturing and distribution companies nationwide. In 2010 and 2011, it was voted as one of the top 25 St. Louis public relations firms by the readers of Small Business Monthly. For more information, please navigate to http://ammcommunications.com or call 314.485.9499.