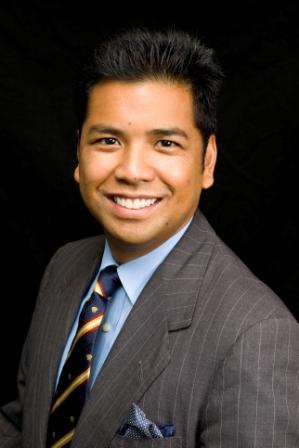 Ed Mayuga, AMM Communications LLC principal, a St. Louis-based integrated communication and marketing firm, will present "Personal Branding Using Social Media," at the May 21 St. Louis Association of Real Estate Professionals meeting. . It will be held in the boardroom at the Regional Arts Commission located at 6128 Delmar Boulevard, St. Louis, Mo., 63112-1204.Networking starts at 9:00 a.m., and the program begins at 9:30 a.m. To register or for more information, please send an email to info@slarep.com.

Mayuga will discuss how real estate professionals can use social media applications such as LinkedIn, Twitter and Facebook to build an on-line presence to incorporate into their personal marketing plans. Mayuga has more than 15 years of sales, sales management and marketing experience working for Fortune 100 companies like Pfizer and UPS. He counsels sales professionals and managers, and entrepreneurs on how to incorporate social media into their marketing and branding campaigns.

The St. Louis Association of Real Estate Professionals (SLAREP) is an organization of African American Real Estate Professionals whose mission is to provide the community with exemplary real estate services via education, professional ethics and cooperative economics. Here is the link to the association's website, http://www.slarep.com.

Founded in 2008, AMM Communications LLC is the St. Louis-based public relations consulting firm that provides business management consulting in the areas of public relations, marketing, crisis communication, social media and business development training. AMM Communications is a public relations consultancy for small- and mid-sized financial institutions, professional service firms, and manufacturing and distribution companies nationwide. For more information, please navigate to www.ammcommunications.com or call 314.485.9499.