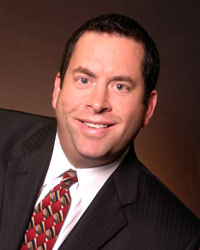 March 7, 2011 (CHESTERFIELD, MO) - Leading St. Louis-based, independently owned real estate agency Kelsey Cottrell Realty Group (KCRG) and Creve Coeur based The Leonard Group - recently announced that their firms are merging, and will operate as Kelsey Cottrell Realty Group.

Jamie Leonard and Aaron Mueller will join the KCRG leadership team. Leonard will be Director of Sales, and Mueller will be Home Search Director.

"We are thrilled to have the caliber of talent coming to KCRG. Jamie and Aaron are leaders in the industry and posses the professionalism, business acumen and dedication to clients that is rarely seen. We are excited to have Jamie and Aaron join us so we can develop even more ways to better serve our clients," said Kevin Cottrell, KCRG Co-Founder & Chief Economist.

Kelsey Cottrell Realty Group has also agreed to combine with Keller Williams Realty in the firm's recently announced west county office in Chesterfield, MO. All Kelsey Cottrell Realty independent agents will operate under the Keller Williams Realty Brokerage name. The Kelsey Cottrell Realty Team (formerly the Cottrell Realty Group) will operate at Keller Williams Realty as well under the leadership of Leonard and Mueller.

"When we evaluated the most viable available options and resources for our agents, Keller Williams Realty was head and shoulders the best value proposition in the marketplace. To have them join this flagship market center in Chesterfield under the leadership of Regional Director John Davis is such a win-win and a huge step forward for each and every one of the Kelsey Cottrell agents." according to CEO Stephanie Combs.

Kelsey Cottrell Realty Group is the leading independently owned real estate agency based in St. Louis where the top local real estate professionals provide absolutely the most innovative and effective marketing of real estate and unparalleled personalized service. For more information about the St Louis real estate market, please visit http://www.stlouisrealestatetoday.com/ or call 314.485.9180.