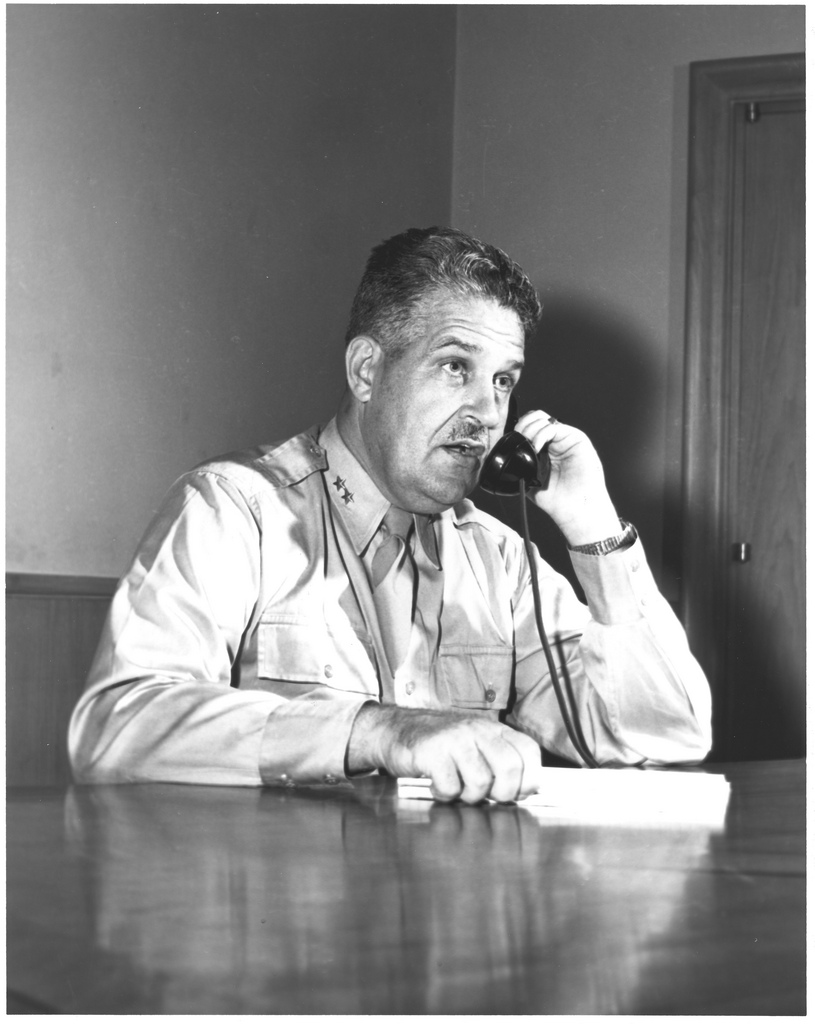 Get to know more about his leadership style, personality and achievements in overseeing the WWII Manhattan Project and view the 10-minute documentary film, when the exhibition "General Leslie R. Groves and the Manhattan Project" exhibition opens June 1 at the American Museum of Science and Energy in Oak Ridge.

"We know that when man is willing to make the effort, he is capable of accomplishing virtually anything," said General Leslie R. Groves as the Manhattan Project to build a bomb moved from theory to Trinity in 27 months.

Born in 1896 in Albany NY, Leslie Richard Groves, Jr. was the third child of Gwen Griffith Groves and Leslie Richard Groves, Sr. His father was a strict Presbyterian and an Army Chaplain, who raised his son to strive for excellence. "It takes time and care to break a colt and keep him obedient. So it does with boys," explained Leslie R. Groves, Sr.

After initially being turned down, Groves graduated from West Point in 1918, fourth in his class. He then served in the U.S. Army Corps of Engineers, and accumulated an impeccable record in the 1930's.

As the nation prepared for war in 1940, Groves rose to become deputy to Chief of Construction. He oversaw millions of dollars of Army construction from training bases to munition plants, Under his supervision, the Pentagon was built in 16 months. "Large, tough, and very intelligent...When you looked at Groves, a little alarm bell rang 'CAUTION' ," remarked William Whipple, U.S. Army Corps of Engineers.

Groves was obsessed with secrecy. The Manhattan Project was the first large scale program with a secret budget and lack of legislation oversight. Even Vice-President Truman was largely unaware of the Manhattan Project. The security practices and procedures that Groves helped develop did create an "intelligence revolution," a watershed in national security policy.

Find out more about Gen. Groves and the talented team of individuals he assembled, when on September 17, 1942 he was appointed head of the Manhattan Engineer District and he quickly forged alliances with industry and academia. Read letters Groves wrote, some of which were stamped 'SECRET', posted on the walls in the lobby exhibition.

General Groves and the Manhattan Project was developed by the Atomic Heritage Foundation.