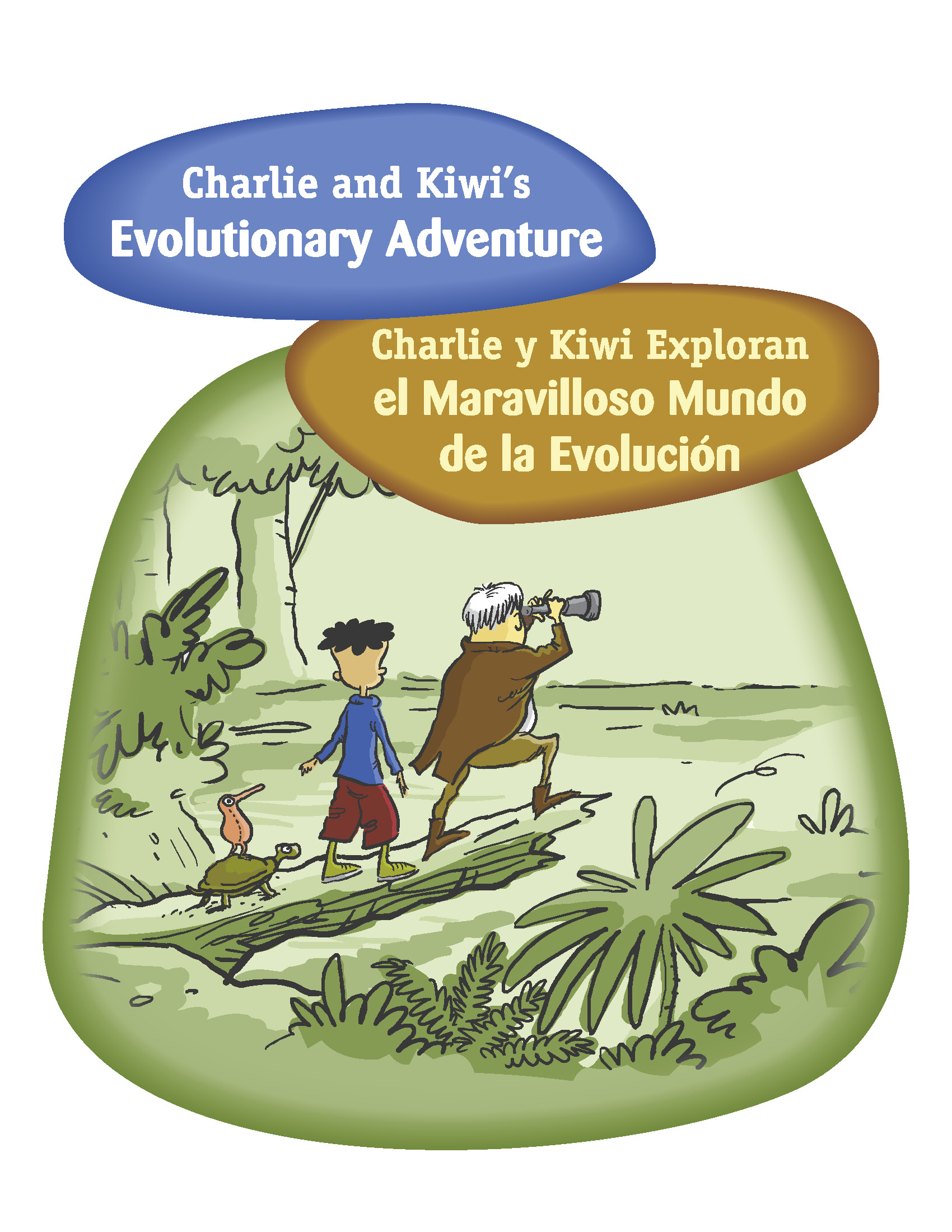 Go on an evolutionary adventure and discover the link between dinosaurs and modern birds, when "Charlie and Kiwi's Evolutionary Adventure" opens July 3 through September 19, 2010 at the Ameircan Museum of Science and Energy in Oak Ridge.

Charlie's and Kiwi's adventure unfolds in an intimate theater on a giant digital storybook screen. Audiences travel back in time during the 12-minute video, Charlie and the Very Odd Bird, joining Charlie and his great, great, great, great grandfather as they discover how and why the flightless kiwi is still a bird. Through the charming drawings of Peter Reynolds, award winning illustrator of "Judy Moody" and other children's books, visitors see how Charlie comes to understand the origins of birds and whiy they are all so different from each other.

The exhibition invites visitors to see evidence that dinosaurs are the ancestors of modern birds by viewing the homologous bones of a bambiraptor (a dinosaur), archaeopteryx (one of the first birds) and a modern crow. A computer-based interactive allows visitors to speed up time so they can see the evolution of birds happen with their own eyes. Fun puzzles show how birds have adapted to a variety of environments. One exhibit includes an assortment of living birds of the same species. Visitors observe the slight differences between the birds by examining the colors, shapes and sizes of their beaks, legs and feet. Variations like these in natural populations are the source of evolution by natural selection.

Through a variety of discovery boxes, visitors play games, work puzzles and participate in hands-on activities that enhance understanding of evolutionary concepts, while providing meaningful, mutigenerational, minds-on play.

Charlie and Kiwi's Evolutionary Adventure, funded by a generous grant from the National Science Foundation," is a project of the New York Hall of Science, the University of Michigan, the Miami Science Museum and the North Museum of Natural History and Science.

The American Museum of Science and Energy, located at 300 South Tulane Avenue in Oak Ridge, is open Monday through Saturday from 9 am - 5 pm and Sunday from 1 - 5 pm. Admission is Adults $5, Seniors (65+) $4, Students (6-17) $3 and Children (5 and under) free. AMSE members are free. Group rates are available for 20 or more with advance reservations. AMSE memberships, good for 12 months from date of purchase, are Famiily $35, Grandparents $30, Individuals $25 and Family & Friends $75. For more information on AMSE membership benefits, exhibits, programs and events, click www.amse.org To schedule a group visit, call AMSE at (865) 576-3200.