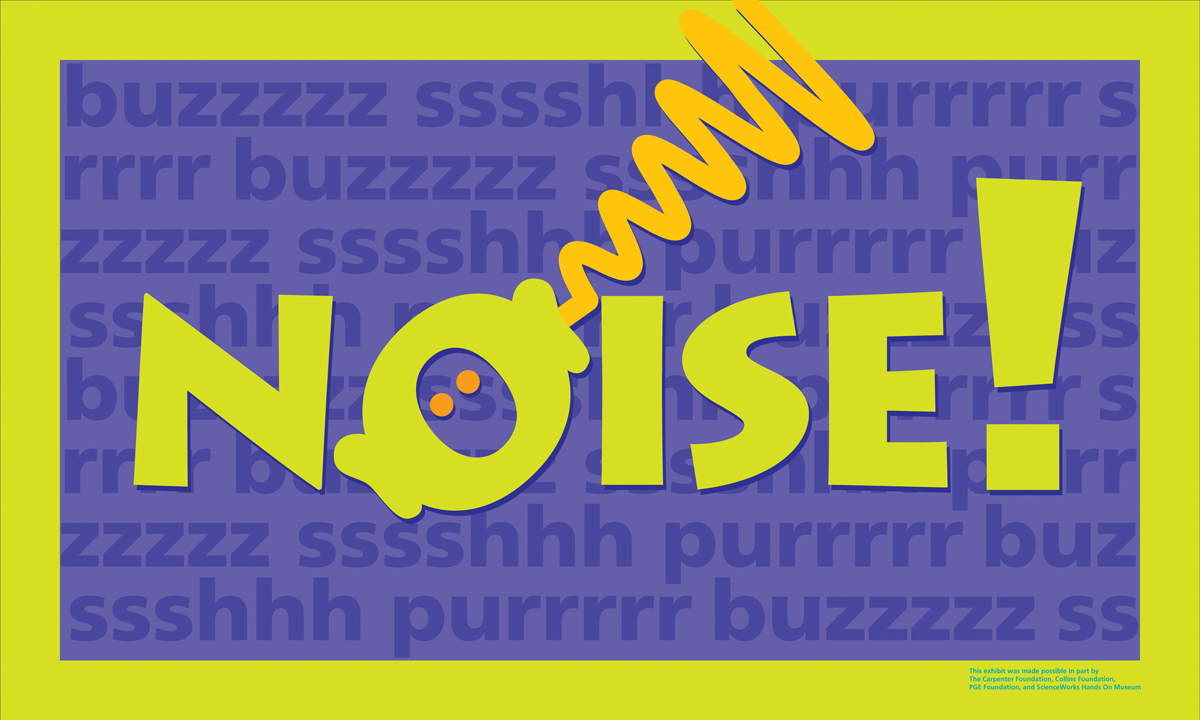 The last day to sound off in the NOISE! traveling exhibition is only a few days away, as this interactive playful look at the physics of sound closes this Saturday, December 31 at the American Museum of Science and Energy in Oak Ridge.
Take the opportunity to use flip flops to play music on the pipe organ or use the mallet to create musical notes on the various sizes of wrenches attached to the globe. See how many decibels you can generate, when you enter the scream chamber. Change the frequency and watch the wave of styrofoam beads vibrate in the plastic tube. Do more sound science actvities in NOISE! and raise the level of fun for all ages at AMSE.
Be sure and visit the AMSE's 1940's Flattop house and relive the 1940's "Twas The Night Before Christmas" secret-city style as the scenario unfolds when you enter the front door. Also enjoy the festive holiday decorations that greet AMSE visitors entering the museum. The AMSE lobby decorations have been provided annually during December by the Oak Ridge Garden Club for the past 30 years.
The American Museum of Science and Energy, located at 300 South Tulane Avenue in Oak Ridge, is open Monday through Saturday from 9 am - 5 pm and Sunday 1 - 5 pm; however, AMSE will be closed this Sunday, January 1, 2012 for New Years' Day. Admission is Adults $5, Seniors (65+) $4, Students (6-17) $3 and Children (5 and under) free. AMSE members are free. Group rates are available for 20 or more with advance reservations. AMSE memberships, good for 12 months from date of purchase, are Family $40, Grandparents $35, Individuals $25 and Family & Friends $75. AMSE members receive unlimited AMSE visits and free admission to 250 museums that participate in the ASTC Passport Program. AMSE members get discounts on Discovery Shop merchandise, discounts on classes, workshops, camps and birthday parties. For more information on AMSE memberships, exhibits, programs and events, go online to www.amse.org To schedule a group visit, call AMSE at (865) 576-3200.