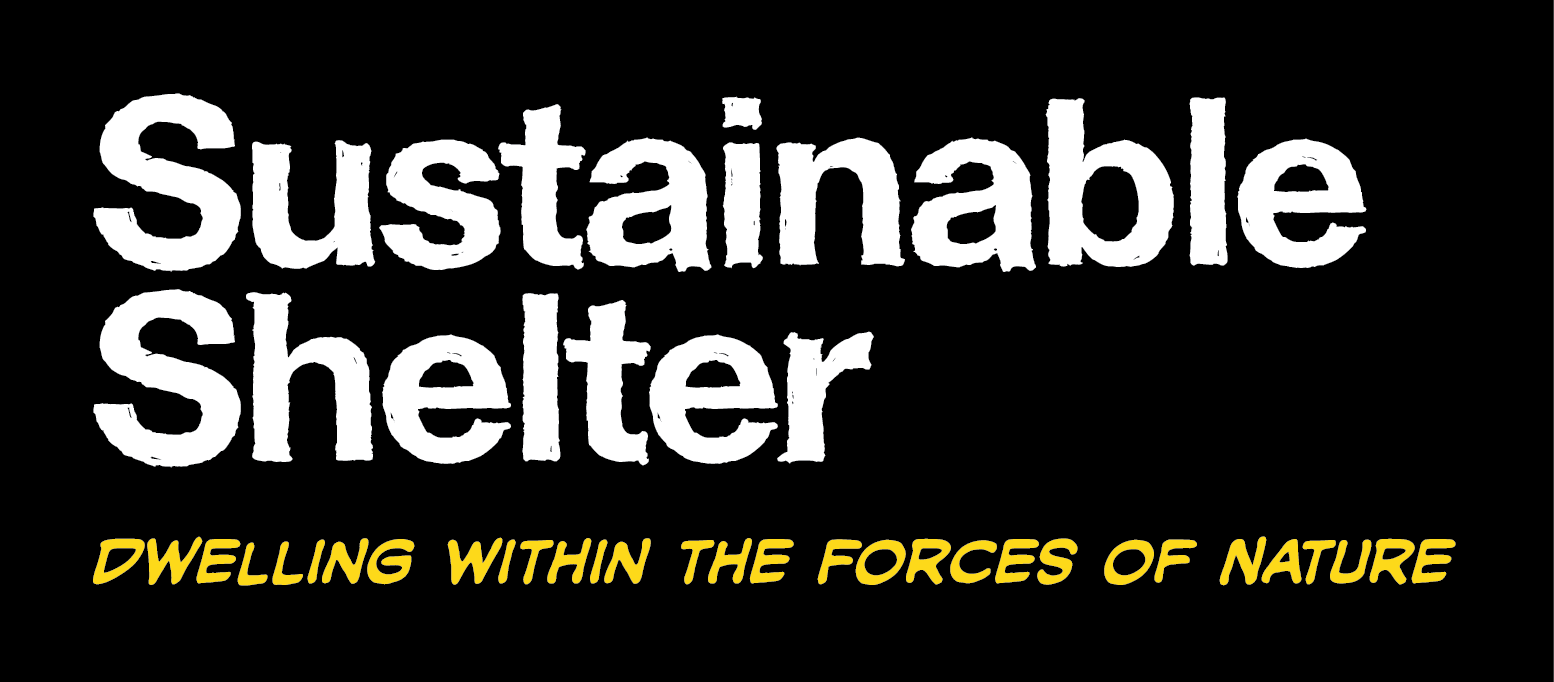 Innovative home building technologies and strategies that can help restore the health and viability of natural systems are explored in "Sustainable Shelter: Dwelling Within the Forces of Nature," exhibition opening February 1 and on display through April 30, 2012 at the American Museum of Science and Energy in Oak Ridge.
Just as birds select and gather materials from their local environments to fashion safe and nuturing nests, humans use natural resources to build homes to meet an array of needs and desires. But while shelters in the animal kingdom work in tandem with natural cycles, human shelters typically consume more than they need in natural resources and energy. "Sustainable Shelter" investigates the way human dwellings extract, use and discard energy, water and other natural resources.
Through graphics, cartoons, interactive computer games, model homes and mock shelters, visitors can explore how ordinary activities -- from reading a book to drying clothes -- impact the planet's carbon and water cycles. The exhibit also compares and contrasts human dwellings with those of other animals, offers a cross-cultural look at human dwellings from around the world and looks at the changes in building methods and consumption patterns of U.S. houses over the past 150 years.
The "Sustainable Shelter" traveling exhibition was produced by the University of Minnesota Bell Museum of Natural History and the Center for Sustainable Building Research. Major funding for the exhibition was provided by the United States Department of Energy.
The American Museum of Science and Energy, located at 300 South Tulane Avenue in Oak Ridge, is open Monday through Saturday from 9 am - 5 pm and Sunday 1 - 5 pm. Admission is Adults $5, Seniors (65+) $4, Students (6 - 17) $3 and Children (5 and under) are free. AMSE members are free. Group rates are available for 20 or more with advance reservations. AMSE memberships, good for 12 months from purchase date, are Family $40, Grandparents $35, Individuals $25, and Family and Friends $75. AMSE members receive unlimited AMSE visits and free admission to 250 museums that participate in the ASTC Passport Program. AMSE members get discounts on Discovery Shop merchandise, discounts on classes, workshops, camps and birthday parties. For more information on AMSE membership, exhibits, programs and events, click on www.amse.org To schedule a group visit, call AMSE at (865) 576-3200.