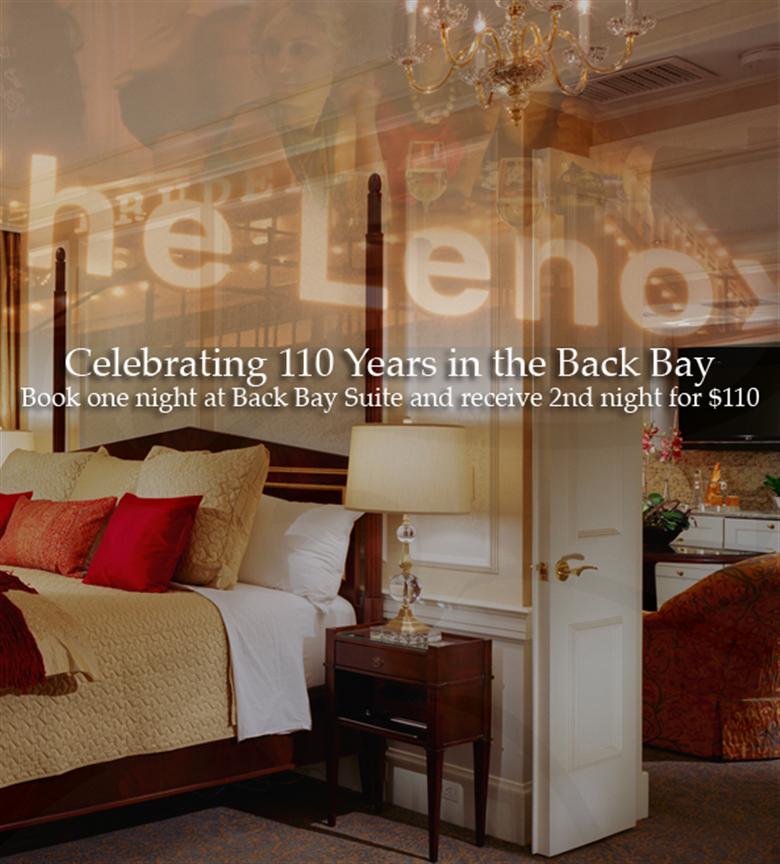 Boston, MA - Lenox Hotel announced today its partnership with Stash Hotel Rewards™, a ground-breaking loyalty program where members can earn and redeem points for stays at some of the best independent hotels in North America.

Stash is the brainchild of former Microsoft and Expedia innovators and is quickly gaining ground among the country's best hotels - from historic inns to boutique gems to top-rated resorts - many which enjoy highest "recommend" ratings on top travel sites.

"Stash Rewards is ideal for those savvy travelers who relish in the unique and superior guest experience of an independent hotel, like the Lenox, and now our guests will be incentivized to stay at similar properties when traveling to other destinations," says Scott Grigelevich, Director of Sales and Marketing for Lenox Hotel. "This partnership puts a whole new audience in play, especially those 'road warriors,' for whom loyalty points are a way of life."

The program will take effect immediately. All guests who check in will have the option of joining Stash for free, and begin earning points with their first stay. Guests can also easily sign up for a free account at the Stash website www.stashrewards.com prior to checking in. Currently there are 81 hotels participating in the program in 63 cities across the U.S. "The Lenox Hotel is opulent and beautiful, and seems to define the term 'Grand Hotel," said Jeff Low, CEO of Stash. "We are proud to welcome them into the Stash program, and are confident our members will enjoy the Lenox's prime Back Bay location. And now they can rack up points while they're there."

About Lenox Hotel
Built in 1900, The Lenox Hotel is steeped in tradition, but it's the Saunders Family's long-standing commitment to exemplary service that keeps The Lenox in fashion... A quality appreciated by its loyal guests, clients and employees. For two decades, The Saunders Group has trailblazed an "eco-friendly" strategy at its hotels, making The Lenox Hotel in Boston's historic Back Bay the global pioneer in luxury, urban ecotourism.

About Stash Hotel Rewards
Stash Hotel Rewards is a hotel rewards program where members earn and redeem points at authentic, independently-run hotels across the U.S. Launched in May 2010, Stash makes it easy for inspired travelers to break free from big, bland hotel chains and stay where they really want. Stash was founded on a belief in the happiness-producing power of traveling to places that convey a unique and interesting story – places with soul. It's a belief that is shared with the independent hoteliers and the independently-minded travelers the company was created to serve.