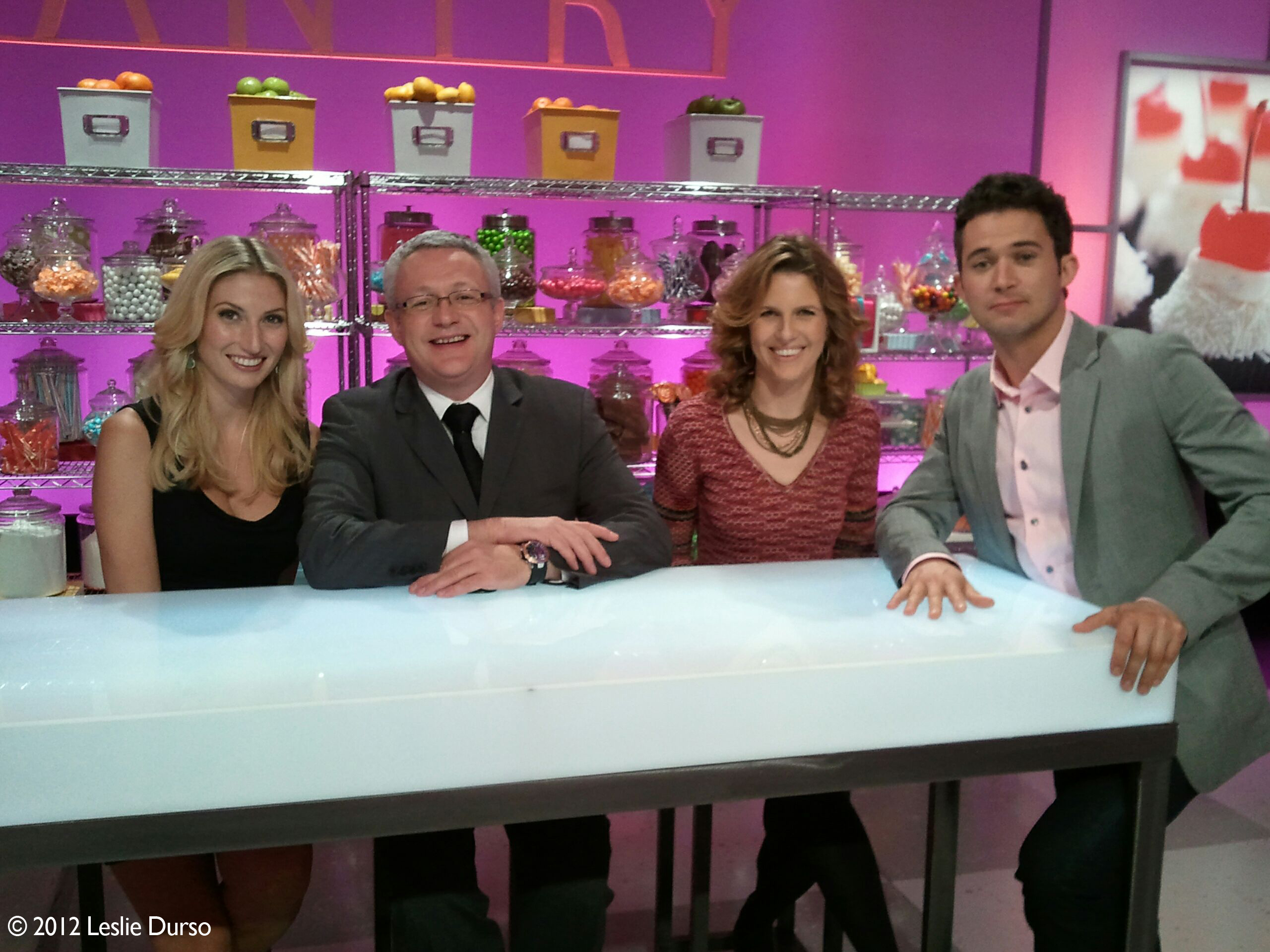 Los Angeles—Vegetarian Chef Leslie Durso, known to her online fans as Veggie Dreamgirl, made an appearance as guest judge on Food Network's first ever vegan Cupcake Wars. where contestants were challenged to create an elaborate display of 3 different vegan cupcakes to debut at the Green Festival in Los Angeles.
The episode points to the growing popularity of the vegan food movement in L.A. and beyond. "I was honored to be a part of this groundbreaking episode and hope that Food Network and other media outlets begin to offer more vegan cooking entertainment for audiences," says Leslie Durso. "The time really has come for more mainstream cooking shows devoted to wellness."
Audiences love Durso's dreamy yet healthy recipes, her high-energy, girl-next-door persona and passionate command of a veggie-chic lifestyle. Durso hopes to inspire a new generation of meat-free eaters by edutaining them with the health benefits of vegetarianism and veganism.
Find Leslie's everyday veggie-chic recipes and entertaining tips online by visiting Veggie Dreamgirl online. Book an appearance by Leslie Durso as "Veggie Dreamgirl" by calling (617) 416-4897 or emailing veggiedreamgirl@gmail.com