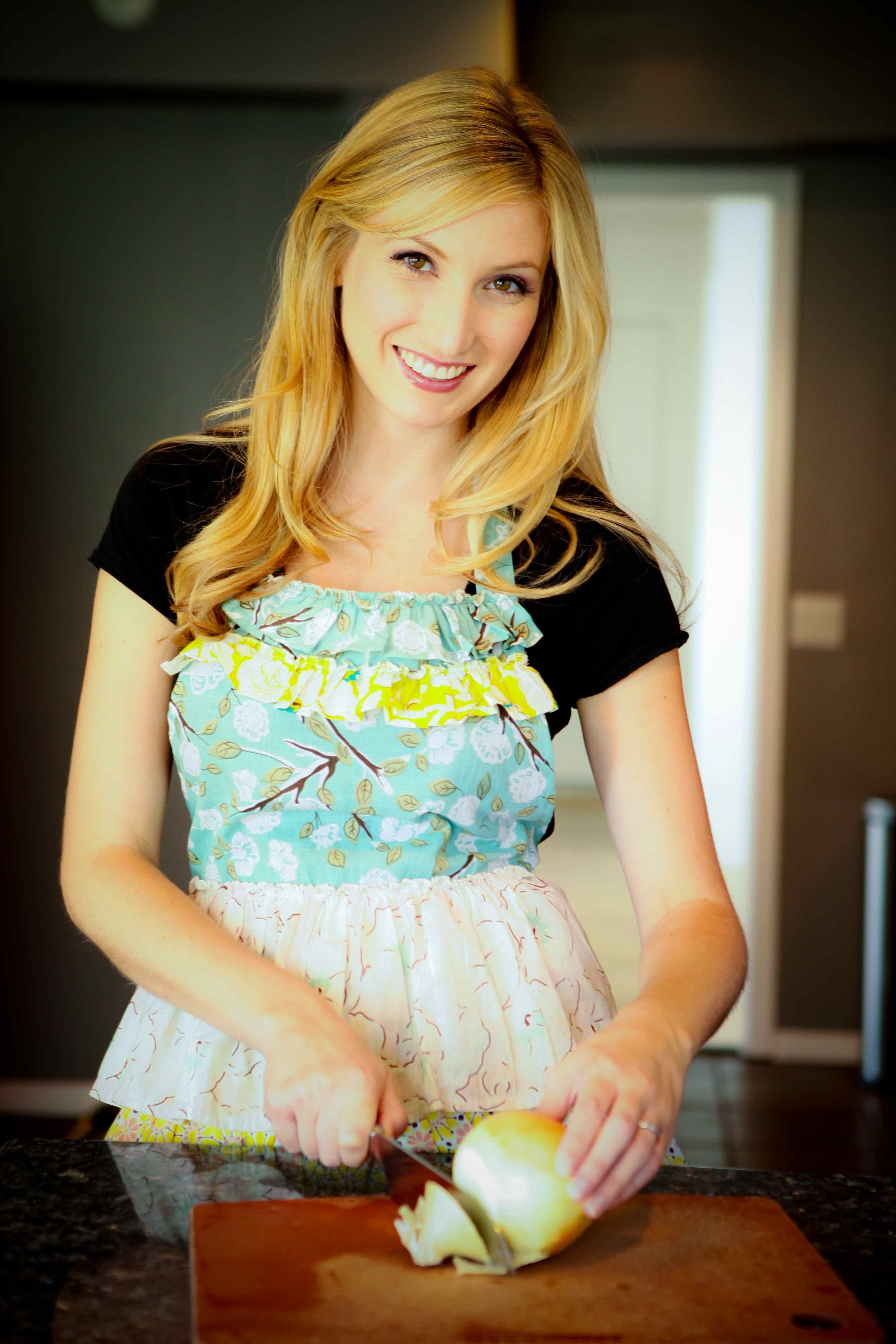 Los Angeles—Vegetarian Chef and Entertainer Leslie Durso is available for on-air and in-person appearances in New York City during October- Vegetarian Month - from the 10 until the 19th and returning November 4 through 17 to promote her custom presentation - "Everything But The Turkey." The cooking segment runs 3 to 7 minutes and features a full Thanksgiving menu, table setting and decor along with fascinating commentary highlighting the benefits and appeal of a meat-free and gluten-free Thanksgiving.

Audiences will gobble up Durso's dreamy yet healthy recipes, her high-energy, girl-next-door persona and passionate command of a veggie-chic lifestyle. Known online as Veggie Dreamgirl, she hopes to inspire a new generation of meat-free eaters with by edutaining them with the benefits of vegetarianism. A vegetarian since 8 years-old shares her vegetarian lifestyle daily on lesliesarna.com where, in less than two years, her traffic has soared from 0 to half million viewers weekly.

Find more holiday and everyday veggie-chic entertaining tips online by visiting Veggie Dreamgirl online. Book an appearance by Leslie Durso as "Veggie Dreamgirl" by calling (617) 416-4897 or emailing veggiedreamgirl@gmail.com

About Veggie Dreamgirl
No, you're not dreaming. Southern California native, Actress, Model, Chef, Vegetarian Personality Leslie Durso represents the younger, chicer vegetarian movement that isn't sacrificing style for sustainability. A practicing vegetarian since eight years-old, Leslie shares her farm-to-stylish-table recipes daily – integrating an array of local growers and organic wineries along the way. From raw to remarkable, Leslie shares her passion for the "whole" food daily on her website, veggiedreamgirl.com, in live appearances, on TV and throughout the web – most notably as the new face of Mother Nature Network, CNN's newly launched enviro-lifestyle brand. Her site is seen daily in 130 countries and boasts half a million viewers weekly. She's been featured in Glamour Magazine, Maxim Magazine, US Magazine, AOL, Yummily, Foodgawker, Tastespotting, Gojee, Tasteologie, Seriouseats, Dailymotion and Mind Body Green. She regularly extends her personality to non-profit campaigns including Livestrong, City of Hope, Save The TaTas and Best Friends, Animal Rescue. Maxim Magazine recently wrote: "We want to hire Leslie Durso as our own personal chef! We'll even eat vegetables for her." And who wouldn't? Leslie's girl next door persona attracts everyone from carnivorous males to blogging grannies. Through her engagement online and in the media, Leslie hopes her passion will inspire life-long eating habits and longer life for her audiences and fans.

Follow Veggie Dreamgirl on Twitter