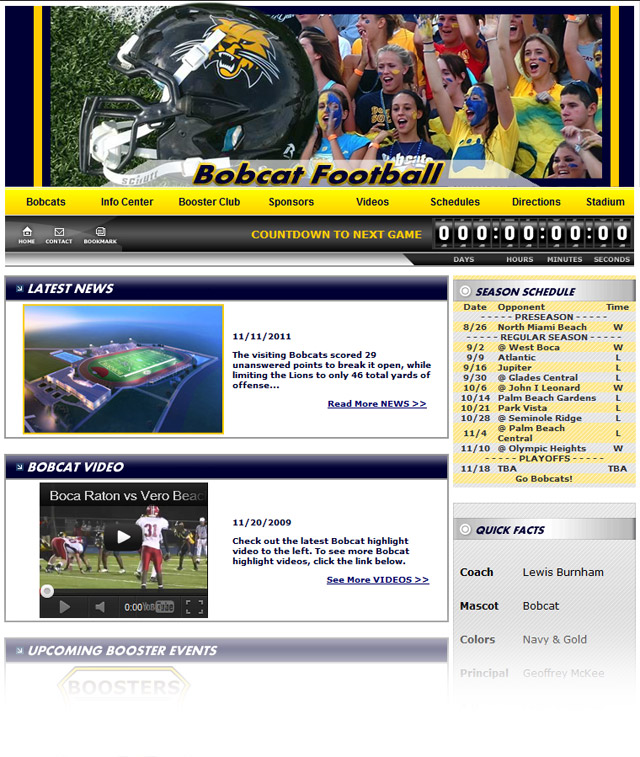 Approachnet Inc., a company web design firm located in Boca Raton, Florida has graciously donated the development of the official Boca Raton high school Bobcats football team website. http://www.bobcatstogetherwewill.org/. Together with the team's representatives, Approachnet created a full functioning website which provides important information such as scores, stats, directions to games, photos, rosters, upcoming events and more. The site is a great way for students, parents and fans to keep in touch with all things Bobcats Football!
Donated services include:
We look forward to continuing our work in the community to help organizations get the most from technology and the Internet.
If your business needs web design services, seo – search engine optimization, html email templates or web maintenance, please contact us today for a free evaluation and quote.