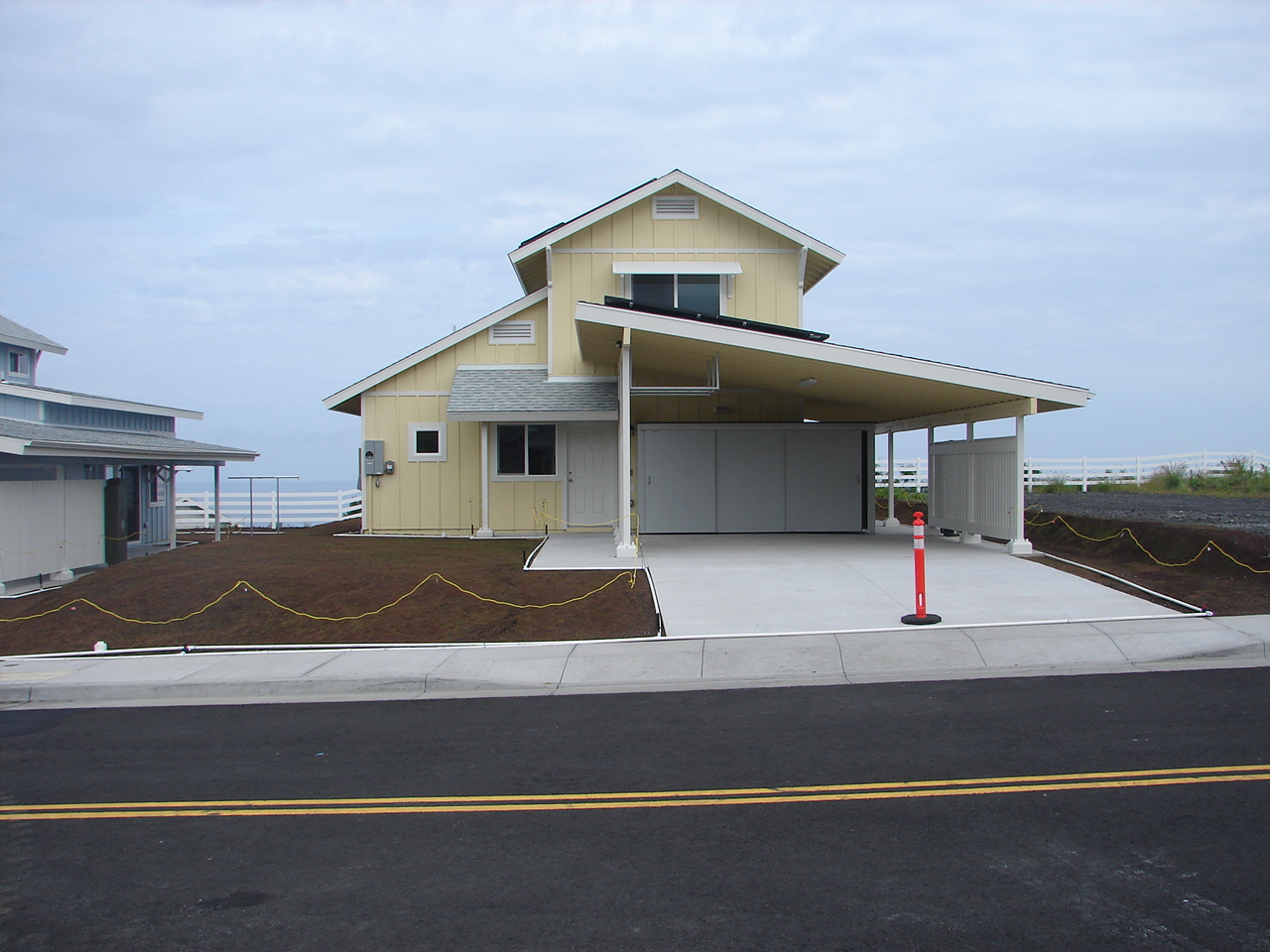 HONOLULU- Armstrong Builders has been awarded LEED Gold certification by the U.S. Green Building Council (USGBC) for its new
"green" residential project
in North Kona. La`i `Opua is a sustainable, residential community that was built as part of Armstrong Builders' public-private partnership with the Department of Hawaiian Home Lands.
Standing for Leadership in Energy and Environmental Design, LEED is the most recognized sustainable building rating system in the world. The complex certification process takes into account site sustainability, energy and water efficiency, materials and resources, indoor air quality, and design innovation, among other factors to ensure healthy, long-lasting, energy-efficient homes.
"In designing this particular project, we really challenged ourselves to come up with the most
energy-efficient homes
we could within an affordable price range, and we succeeded," said Armstrong Builders President James Keller. "When we talk about affordability, we don't just consider the initial costs of the homes but also their long-term affordability. That's one of the reasons why we equip our homeowners with the tools they need to live in the homes comfortably and affordably for generations to come."
Currently, there are 43 homes being built in La`i `Opua Village 5, which is scheduled to be completed by September 2011. Future plans call for a total of 100 homes in the neighborhood. Combining modern technology with Kona's abundance of natural, renewable resources, such as the sun, wind and rain, to make the homes energy efficient and comfortable.
Green amenities include solar photovoltaic panels that provide electricity and save homeowners as much as $100 per month on their electricity bills; large windows and an Airscape whole-house fan that diminish the need for air conditioning; low-flush toilets to decrease water consumption; and a Rainwater HOG that collects rainwater for watering plants or washing down the driveway.
La`i `Opua, meaning "peaceful cloud" in the Hawaiian language, is symbolic for the emotions of hope and good fortune that homeowners feel toward their new community.
About USGBC
The U.S. Green Building Council is a nonprofit membership organization whose vision is a sustainable built environment within a generation. Since USGBC's founding in 1993, USGBC has grown to more than 18,000 member companies and organizations and a comprehensive suite of LEED green building certification systems. Its membership includes corporations, builders, universities, government agencies, and other nonprofit organizations all sharing USGBC commitment to a prosperous and sustainable future for our nation through cost-efficient and energy-saving green buildings. Visit www.usgbc.org for more information.
About
Armstrong Builders, LLC
Established in 1976, Armstrong Builders, LLC is an award-winning integrated multi-disciplinary company dedicated to outstanding service and craftsmanship in the areas of custom home building, luxury, affordable housing and residential community development, and commercial construction. The company is also a leader in Hawaii's green building industry with a team of LEED accredited professionals and a commitment to building and living sustainably. For more information visit their website or call (808) 848-2484.
###