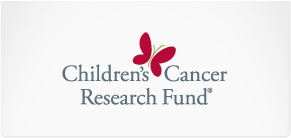 Macy's Glamorama 2009 is a fusion of colors, textures, tastes and sounds that come together to create an exciting new aesthetic. This 18th annual event will take place at the Orpheum Theatre in Minneapolis on Friday, August 14 at 8 p.m. Headlined by Grammy award-winning singer and songwriter Ne-Yo, new pop sensation Kristinia DeBarge and jazz trio The New Standards, Macy's fashion spectacular will hit the runway with a modern twist on style and once again benefit Children's Cancer Research Fund.

"Children's Cancer Research Fund truly makes a difference in the lives of children and families right here in Minneapolis and around the country," said Mike Dervos, senior vice president, regional director of stores, Macy's North Region. "Macy's is proud to continue to support this wonderful organization through Macy's Glamorama as we kick off our fall fashion season with exciting entertainment and top fashion designers."

Contrasting elements come together to stimulate and excite for Glamorama 2009. The fusion of style, music, art and cuisine make for a unique evening featuring creative combinations of colors, patterns, textures, shapes and trends. City sophisticate, punk princess and the classic cowboy harmoniously come together for a stylishly chic scene. This over-the-top fully choreographed runway show will once again raise the bar of technology with motion controlled high-resolution screens, full proscenium projections and an incredible rainfall effect. Designers this year include: CNC Costume National, Jean Paul Gaultier, Just Cavalli, Marc Jacobs, MaxMara, Philosophy di Alberta Ferretti, Sonia Rykiel, and SportMax.

"Glamorama 2009 is more eclectic and truly modern with an unparalleled merger of fashion, music and entertainment," said Laura Schara, Macy's Trend Expert. "Glam guests will experience a new attitude in fashion and entertainment that reflects the way the world is evolving."

The Charity
Over the past 17 years, Glamorama has contributed $4 million to Children's Cancer Research Fund in Minneapolis. Money raised helps this national nonprofit organization target funding to the University of Minnesota Masonic Cancer Center, enabling this leading pediatric cancer research institution to continue its pioneering efforts in the prevention, diagnoses, treatment and cure of childhood cancers.

"The contributions made to us through Macy's Glamorama have helped us to change the way pediatric cancer is treated worldwide," said John Hallberg , chief executive officer of Children's Cancer Research Fund. "The doctors and researchers whose work we support are making ground-breaking discoveries that are bringing new and better treatments to more children. Thanks to partners like Macy's and events like Glamorama, more young cancer patients will not only survive, but will thrive after their diagnosis."

The Post-Party
Following the outstanding performances and exciting fashion show, guests will make their way to the 8th floor of Macy's Minneapolis and come together for an innovative post-party where the fusion of fashion, art and music continues throughout the evening in color-themed rooms. Interactive elements and entertainment abound at this year's party. Aerial dancers will spin high in the air in a mystic black splashed room while DJ Dan plays the hottest hits and dance club mixes. Guests can watch the artistry of body painting and get a complimentary photo with the final masterpiece. And take a piece of the artwork home with your own body-painted fashion accessory applied by these talented artists. Vibrant green beckons guests into a space where well-manicured hedges and topiaries surround a virtual golf course. Guests can tee off at the golf simulator to benefit Children's Cancer Research Fund. For a techno trendy experience, explore the ramp top area where the game savvy can test their abilities on Wii, Wii Fit and Dance Dance Revolution.

With nearly 25 bars and food stations, Glamorama goers can experience it all - from a south of the border grill to a menu of Mediterranean cool classics. The fusion of contrasting tastes, textures and colors come together for an eclectic modern twist on a post-party menu. Not to be missed is the sweet smell and taste of dessert - assorted gelato in mini waffle cones, gourmet popcorn, sugar-dusted flatbreads and decadent macaroons. Candy girls will be mingling throughout the party and toting an eclectic mix of treats and cool shutter-shade sunglasses for guests.

Event Sponsors and Ticket Information
Glamorama sponsors include Alfani, C.H. Robinson Worldwide, Inc., Full Swing Golf, Nutrisoda, smartwater, Spalon Montage, Lancome, Daisy Marc Jacobs, Minneapolis Marriott City Center, Q-tips, Star Tribune, Design Cuisine Catering, Mpls.St.PaulMagazine, Skagen and vitaminwater10. Tickets are on sale now and can be purchased through Children's Cancer Research Fund at 952.893.9355 or visit ChildrensCancer.org. Tickets can also be purchased at the State Theatre Box Office, or by calling Ticketmaster at 1.800.982.2787. Tickets range in price from $75 to $1,000.


Glamorama History
Glamorama debuted under Dayton's as "A Cause for Applause" in Minneapolis in 1992 and became known as Fash Bash in Minneapolis in 1995. The event debuted in Chicago in 1999 and later became Glamorama. The event raises money to support children's cancer research and to improving the health, well-being and education of kids. In recent years, Glamorama has taken fashion to the highest level of design, making the event the hottest ticket in town in both Minneapolis and Chicago.