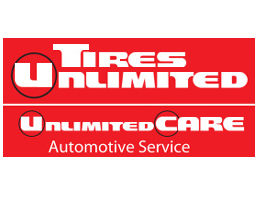 Tires Unlimited and Unlimited Care of Silicon Valley, with locations in San Jose and Campbell, California, is proud to announce they are ready to address the needs of women consumers as part of the growing network of AskPatty.com Certified Female Friendlyr Tire and Service Centers in North America. Team members at Tires Unlimited have completed a training and certification process to provide a Certified Female Friendlyr experience that exceeds women's expectations.
"The multiple customer reviews indicating excellence in service Tires Unlimited has received over the years, as well as a large base of repeat business, is one of our greatest sources of pride, states Jeff Slavich, President. "It is not unusual for customers to tell us that their parents and grandparents have been past customers, and we are pleased to partner with AskPatty in our commitment to customer satisfaction."
Visit the Tires Unlimited micro-site:
http://femalefriendlydealer.askpatty.com/index.php?d=Dowdys_Automotive
To become AskPatty.com Certified Female Friendlyr, Tires Unlimited personnel completed an extensive training program on how to best serve women. Tires Unlimited employees will participate in year-round instruction to enhance their awareness, appreciation, and commitment to a female-friendly service experience. Tires Unlimited will also benefit from a unique marketing support program designed to reach out and build lasting relationships with women customers.
"Women influence 85 percent of the buying decisions in North American households, effectively becoming the family's chief purchasing officer," says Jody DeVere, CEO of AskPatty.com, Inc." AskPatty trains and certifies automotive businesses on how to communicate more effectively with women and ensure they feel safe, respected and empowered, which creates tremendous customer loyalty. Tires Unlimited's commitment to women shows that management is serious about earning their business."
In conjunction with AskPatty.com, Tires Unlimited has launched a female-focused micro-site that provides the tools and resources most requested by women. The micro-site gives women the ability to schedule service appointments, access coupons and discounts, and learn more about car care online from the comfort of their home or office. The micro-site is easily accessed by searching on AskPatty.com, or by going directly to their site.
About Tires Unlimited
Tires Unlimited is a family-owned business and was originally started in San Jose in 1956. The current ownership has been in place since 1992. President Jeff Slavich has spent 35 years in the tire and automotive service industry, having managed multiple retail locations for large national chains. He also served as district manager, market manager and retail store supervisor for two separate tire and automotive service chains. Vice President CeCe Slavich provides a woman's point of view in operating a business in a largely male-dominated industry.
Tires Unlimited provides a family friendly atmosphere as a place where the sometimes-challenging business of auto repair is made "hassle-free."
Tires Unlimited is proud to be a repeat winner of many customer recognition awards:
Best place to buy tires

Best auto shop

Best mechanic

Striving to be a contributing member of the local community, Tires Unlimited is a regular supporter of local high school and independent sports programs, as well as several other non-profit organizations. Visit Tires Unlimited of Silicon Valley site at:
http://www.tireabc.com
About AskPatty.com, Inc.
With international headquarters in Thousand Oaks, California, AskPatty.com, Inc. takes a two-pronged approach to revolutionizing the women's automotive retail market: For consumers, the
AskPatty.com
website, is a safe and reliable source for expert automotive advice and research. For auto dealers, tire dealers, collision centers, auto service and repair centers, the revolutionary AskPatty.com Certified Female Friendlyr program, designed from the ground up, trains and certifies automotive retail and service centers on how to attract, sell, retain and increase loyalty with women customers.
Women can find an AskPatty Certified Female Friendlyr auto dealer, tire dealer, collision center, auto service and repair centers using the location search at
AskPatty.com
.
Go here
to learn how to become AskPatty Certified Female Friendlyr.
AskPattyr and Certified Female Friendlyr are registered trademarks of AskPatty.com, Inc.