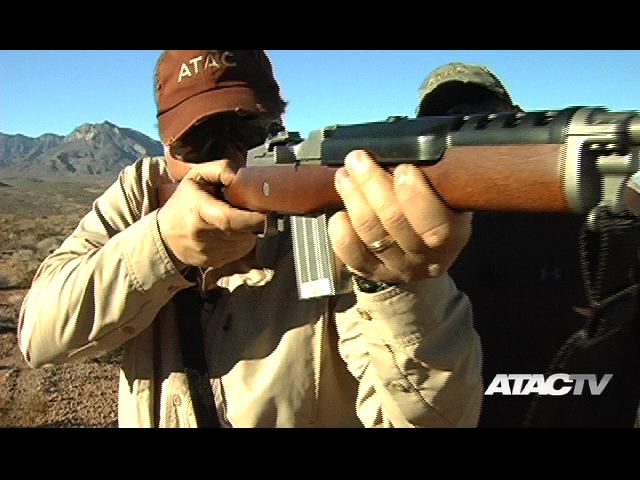 Ruger Mini-14 Basic History
Manufactured by the U.S. firearms company Sturm, Ruger. The Mini-14 was first introduced in 1974. The Ruger Mini 14 action and bolt came from the M14, a battle proven Garand style action. Designed with a simple breechbolt locking system, fixed gas-piston, those are both very reliable. Hollywood help with showcasing the stainless folding stock Mini 14 in the original A Team TV Show. Today the Ruger Mini 14 serves as a ranch rifle, sporting, varmints, law enforcement and many others uses. A variety of factory options such as are showcased on ATAC TV Firearms Channel.
Watch View Here: http://firearms.atactv.com/?mediaId=886

Ruger Mini 14 Nomenclature
The Ruger Mini-14 Rifle basic training programs start with the history and the nomenclature. In this program the Ruger Mini-14 basic parts are identified such as the receiver, stock, magazine, operating rod, rotating bolt, sights, optic mounts, bolt stop, hand guard, front sight, rear sight, safety and other items. Before your training starts, understand the basic function and parts to the Ruger Mini 14, especially the safety, which is inside the trigger guard.
Watch video Here: http://firearms.atactv.com/?mediaId=882

Complete Firearm Training programs on www.AtacTv.com Clcik on the Firearm Channel.