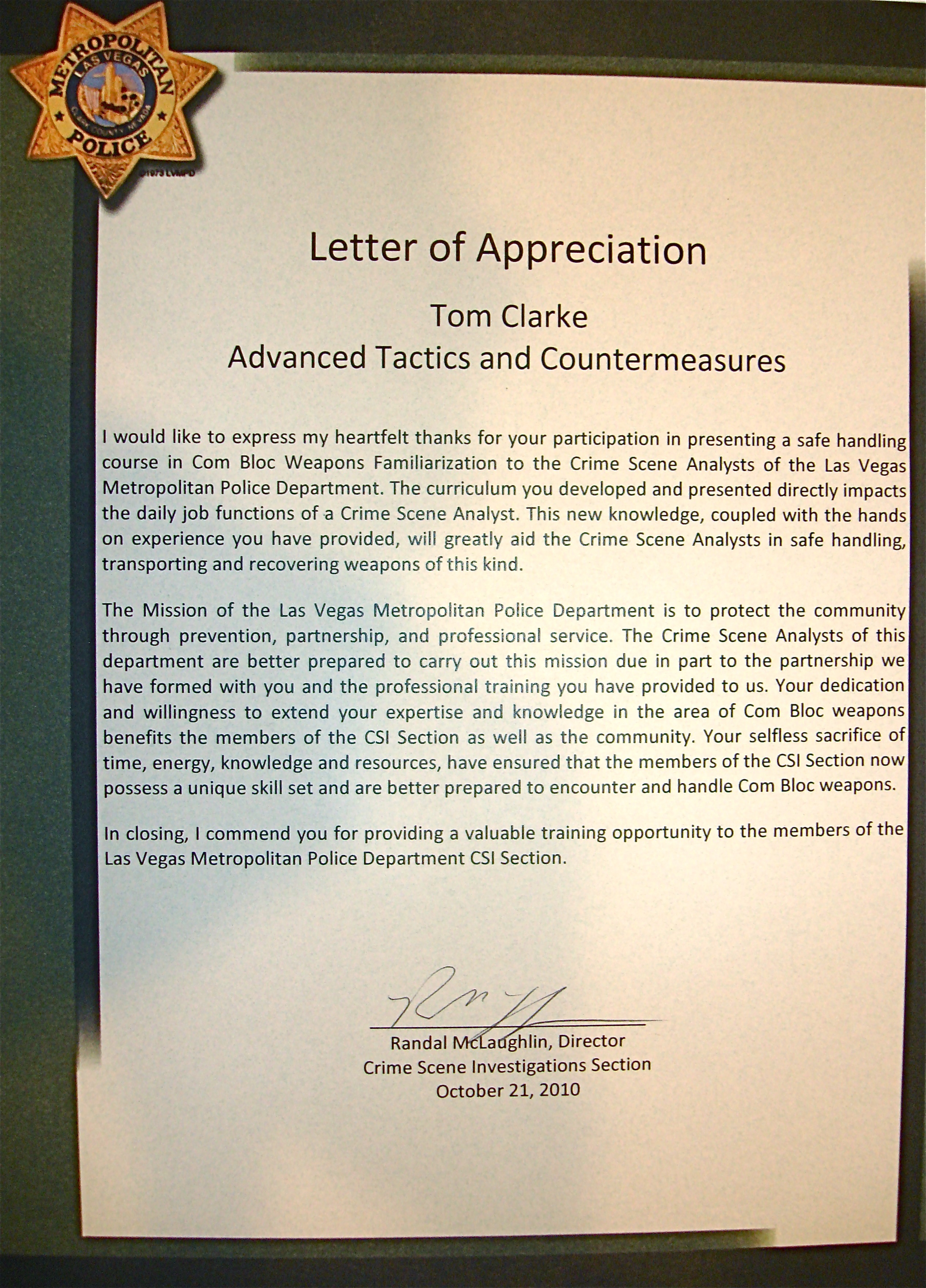 Tom Clarke & the ATAC staff worked with the Las Vegas Metropolitan Police Department and CSI in Com Bloc weapons. Many people do not understand that CSI and Local Lae Enforcement that goe in harms way on a daily basis and what we depend on for a safer community. The mission of the LV Metro and CSI is to protect the community through prevention, partnership, and profession service. At the scene they encounter all types of fireams that some may not be familure with. One common is the Com Bloc platforms in which we worked with.
As Tom Clarke said, "It was an honor to work with such a great group of Guys and Gals serving the Las Vegas valley. Anything and anytime we can assist we will be there for them."
Special thanks also to the entire ATAC staff, Mark Flinn, Jim Fuller, Glenn Justice, Lenny Bolton Sean Rigo and others.