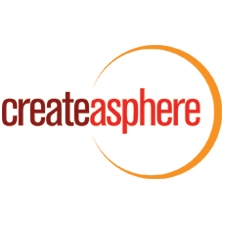 Palo Alto, CA
- Atempo, Inc., a leading provider of cross-platform
data protection
and
archiving solutions
, today announced that Janet LaFleur, director of marketing at Atempo, will participate in the "Storage and Disaster Recovery - Saving Your Assets" panel discussion at the
2011 Digital Asset Management Conference
presented by Createasphere. The expert panel will discuss evolving methods of efficient disaster recovery that extend beyond simple data backup and business continuity methods and will identify best practices for implementing the necessary backup hardware and software for success. Topics will include re-architecting disaster recovery and storage plans, identifying potential threats to company assets and embracing disaster prevention in the face of changing infrastructure due to ongoing data center advancements.
Returning to New York City for the second year in a row, the Createasphere Conference is the premiere event for the management of digital assets, shaping standards and exploring Digital Asset Management issues in the sectors of advertising, entertainment, media, publishing, sports, museums and higher education. The conference will be held September 22 - 23, 2011, at the New Yorker Hotel in New York City.
"To ensure complete data protection of digital media assets and other mission-critical files for businesses in the media and entertainment industries, administrators need to develop disaster recovery and business continuity strategies that address the unique challenges of digital workflows," said Janet LaFleur, director of marketing at Atempo. "I'm excited to be a part of a panel that will identify the best practices that allow businesses and end users to recover their files and give them peace of mind when it comes to disaster preparedness."
What: A panel discussion: "Storage and Disaster Recovery - Saving Your Assets"
Who: Janet LaFleur, director of marketing at Atempo, and other industry experts
When: Friday, September 23, 2011 at 11:15 am EST
Where: 2011 Digital Asset Management Conference, New Yorker Hotel, New York City
For a limited time, interested registrants can take advantage of a 20% discount with the discount code "ATEMPO" - register at:
https://www.eiseverywhere.com/ereg/index.php?eventid=22258&
.
Additionally, Atempo will exhibit its full range of data backup solutions for digital asset management, including
Atempo Digital Archive
and
Atempo Time Navigator
at
Table 304.
About Atempo
Atempo enables organizations to preserve and protect digital information simply and effectively, across any infrastructure, on any platform, over long periods of time. Atempo's comprehensive archiving solutions deliver policy-based and workflow-driven management of rich media files, e-mail and other high-value digital assets to maximize the efficiency and performance of storage systems and reduce long-term storage costs. Atempo's fully-integrated software portfolio also includes backup and recovery of heterogeneous servers, workstations and laptops throughout the enterprise - from the data center to remote offices. Atempo serves thousands of customers around the world through a sales and support network of over 200 resellers and partners. Learn more about Atempo at
www.atempo.com
.
Connect with Atempo
Facebook:
www.facebook.com/AtempoInc
Twitter:
www.twitter.com/Atempo
Atempo,the Atempo logo, Atempo Time Navigator and Atempo Digital Archive are trademarks of Atempo.