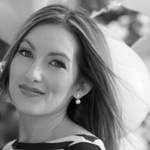 BILLINGS-If you are working on a business story and need an interview or information, Avitus Group can help. We have a staff of 75+ professionals, located in Billings, ready to answer your questions. Whether it is a taped, live, email or phone interview, we've got you covered. Avitus Group has been in business since 1996 and we hope our professional, experienced and highly trained staff can serve as a resource to you.
Booking Interviews:
Please contact our Communication Specialist, Dianne Parker. She understands deadlines and will put you in touch with the right people for your interview needs in a timely manner. Contact info (right.) Also, be looking for press releases from Dianne in the future.
Avitus Group will try to help your newsroom with story ideas. When we feel we have a newsworthy announcement or story idea, we'll send it your way via Pitch Engine. If your organization is interested in a daily, weekly or monthly business segment, we're open to the idea and would be happy to talk about providing content and interviews.
Background:
Avitus Group is a company known for providing quality service. Corporate headquarters are located in Billings, Montana with local offices in California, North Dakota, South Dakota, Idaho, Colorado and soon Europe. As a business expands, it often chooses to use Avitus Group to make its world of administrative hassles easy. Avitus Group handles all of the the back office details so the business can focus on growth. Large corporations have departments for everything imaginable. If at anytime someone has a question regarding their W-4, they are told to call the Payroll department. If a manager needs some help with an employee situation, they call the Human Resource department. Independent businesses need that kind of corporate support but hiring experts or staffing multiple departments is not a viable option. Enter Avitus Group. For less than the price of hiring one employee, businesses get all the advantages the big guys have.
Avitus Group Services:
Payroll & Employee Compensation, Bookkeeping, Training, Recruiting, Tax Planning & Preparation, Business Valuation, Human Resources, Benefit Offering & Administration, Employment Regulation Expertise, Risk & Safety, Business Planning & Growth , Go Global & Social Media Optimization (coming soon)
Two Minute Impact Movie:
If you haven't watched our Two Minute Impact Movie, watch it here. Viewer feedback tells us that people understand exactly what we do afterwards.