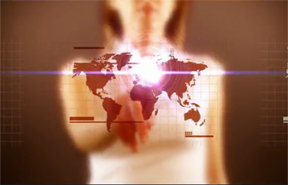 Mark de Vries, Sr. Strategic Business Development, Avitus Europe

Mark de Vries, Sr. Strategic Business Development, Avitus Europe
SIOUX FALLS-Avitus Group is rolling out a new service to help South Dakota and all United States businesses seamlessly and successfully break into the European market. As of April 1st, any business in the United States can contact Avitus Group's European office about expanding overseas.
It is Avitus Group's mission to make sure that the businesses' prosperity in a new, international market is long- term. "For the business owner, this is a smart route to success in Europe. We're excited about the opportunity to help your business open its doors to a worldwide audience." - Kenneth Balster, VP of Marketing, Avitus Group
If your company is interested in doing business in Europe, here's how it works; Our experienced staff, located in the Eurozone, will create your European presence, recruit the right people to make sure your business is successful and establish an international office for your European branch of the business. From there, the professionals at our Avitus Europe office can handle all of your needs from bookkeeping to taxes, human resources, sales and marketing services. These essential, yet complex parts of a daily operation become even more complicated in a foreign country. Avitus Group's European staff is highly trained and knowledgeable about business in all 27 countries in the European Union. Avitus Europe will also pinpoint which countries your business is more likely to thrive in. "Our staff will evaluate and determine the best market entry strategies in Europe for your business. All of our Avitus Europe staff members are fluent in at least four different languages. They truly are the experts you need to launch your business into Europe." – Kenneth Balster, VP of Marketing, Avitus Group.
"Europe remains to be America's largest export market and is proven to be a succesful market for US companies. Over the years our team has successfully brought over 150 US companies to the European market." – Mark de Vries, Sr. Strategic Business Advisor, Avitus Europe.
Avitus Group is also proud to help boost the economy at home by increasing exports overseas. "If we can help United States businesses grow into Europe, that means more production here in the U.S. and more jobs for Americans…and Europe is only the beginning. Plans are in the works for similar services in 14 separate countries like China and Canada. Our footprint is growing and we're excited." – Kenneth Balster, VP of Marketing, Avitus Group.
South Dakota Exports:
According to the U.S. Department of Commerce, South Dakota's international exports in 2011 totaled $1.5 billion. Avitus Group hopes to help increase export numbers in South Dakota. The state's largest market was Canada followed by Mexico, China, Japan and Germany. The state's largest export category is food products followed by merchandise exports of machinery, beverages and tobacco, transportation equipment and computers and electronic products. A total of 594 companies exported from South Dakota in 2009 (latest data available.) Of those, 483 were small and medium-sized enterprises with fewer than 500 employees. For a more comprehensive look at South Dakota Exports, click on South Dakota Exports (right.)
Why Go Global?
If a business is performing well domestically, expansion into an international market may improve profits. Over 95% of the world's population is outside of the United States. This means companies can spread dependence across a global market and not rely solely on one domestic market. Through exporting, businesses are more likely to weather the storms of economic change, consumer demands and seasonal fluctuations within the domestic economy. Exporting can also increase production capacity and potentially lower per unit costs. Boosting the economy at home is another advantage of expanding into a foreign market. More production in the U.S. means more jobs for Americans.
Avitus Group is a company known for providing quality service. Corporate headquarters are located in Billings, Montana with additional offices all across the United States and in Europe, including a regional office in South Dakota. As your business expands, we invite you to use Avitus Group to make your world of administrative hassles easy. Avitus Group handles all of the the back office details so you can focus on growing your business. "We invite you to work with a company that is energized and ready to help you get the best return on your investment." – Kenneth Balster, VP of Marketing, Avitus Group.
Avitus Group Services
Go Global, Payroll & Employee Compensation, Bookkeeping, Training, Recruiting, Tax Planning & Preparation, Business Valuation, Human Resources, Benefit Offering & Administration, Employment Regulation Expertise, Risk & Safety, Business Planning & Growth
For more information, watch our Two Minute Impact Video, check out our website and please feel free to give us a call or send us an email. Media: Please contact Communication Specialist, Dianne Parker to set up an interview (right.)
Bios
Mark de Vries is the Senior Advisor of Strategic Business Development for Avitus Europe and heads up the Avitus Europe offices in the Netherlands. Mark oversees the day-to day operations of the company, supporting marketing and business development work for more than 150 U.S. companies in Europe. Mark specializes in the medical, consumer and industrial markets in the areas of international business development, international trade, mergers and acquisitions, international staffing and human resources, European market development and lead generation. Mark has served as an international trade advisor and as a member of the Netherlands Chamber of Commerce in the United States. He attended Christelijke Hogeschool Windesheim studying international marketing. mark.devries@avitusgroup.eu
Kenneth Balster is the Vice President of Marketing at Avitus Group. Ken brings our clients nearly 35 years experience in small business, including 14 years as a small business owner and over 7 years in management with the National Federation of Independent Business. Ken joined Avitus Group in 1997 and over the years he has served as Department Director, Vice President and Board Member. Ken's vision of a sales-driven, customer-oriented organization is rapidly coming true as Avitus Group's growth continues. Business owners see the difference from the very beginning with an informative introduction followed by professionals who are interested in making sure Avitus is a good fit. Ken inspires his team with a focus on enthusiasm, humility and the attitude of helping others. kbalster@avitusgroup.com