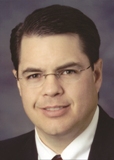 By: Ryan W Braley, PHR, Sr. Human Resource & Risk Manager, Avitus Group
BILLINGS-The fallout from a harassment lawsuit is more than many businesses can survive. Win or lose, it will cost your business a lot more than money. Whether the issue is harassment, sexual harassment or retaliation related to the two, you can count on a hit to your company's image, morale and in turn, a loss in productivity.
When it comes to actual dollars spent on such a lawsuit, it's simple math. Local attorneys can start at $300.00 per hour and it isn't too difficult to rack up 100 hours or more. If you lose, you could be looking at hundreds of thousands in damages as the result of a human rights case or an EEOC case. When the federal entity, the Equal Employment Opportunity Commission, gets involved you could be facing two rulings and two separate settlements.
Harassment is often based on perception. That's a scary statement for most business owners. For example, if a man at the office tells a woman she looks nice, it could be taken as a compliment or a sexual advance. This all depends on the woman's perception of the man. Does she consider him to be upstanding or creepy? As a business owner or manager it's critical to realize the fine line between "offensive" behavior and "harassment" and put an end to either immediately. As an employer, you don't want a situation to cross over into the realm of harassment. Putting an immediate stop to "offensive" behavior is critical. In general, an incident is considered "offensive" behavior if it is a one-time occurrence. Ongoing behavior may be considered "harassment." For example, if an employee sends a "joke" email to the entire building and it is perceived as inappropriate, that may be considered "offensive" behavior. The manager would step in and ask the employee to stop sending such emails. If an employee sent out a "joke" email daily, weekly or at the beginning of each month, this may be considered "harassment" because it is ongoing. It is because of tricky situations like this, that it's absolutely essential for businesses to put a strong anti-harassment policy and a strong resolution procedure in their employee handbook.
As an employer, the world of perception is a frightening place when it involves harassment claims. It's also a reason why every business owner should start considering adding an EPL, or an Employment Practices Liability rider to their insurance package. This type of rider could become cost-prohibitive for smaller businesses, especially as we see more and more of these harassment cases. An EPL rider helps to offset the cost of an employment matter. With a rider, a business could end up paying a deductible in the $20,000 to $30,000 range, while many harassment lawsuits range into the millions. Any business that has a co-employer relationship with Avitus Group already has this added layer of protection built in through the Avitus Group EPL plan. If you would like to learn more, please contact me at rbraley@avitusgroup.com .
Ryan Braley has been the Senior Human Resource & Risk Manager for Avitus Group for more than a decade. Throughout his career, Ryan has counseled hundreds of employee/employer situations, managed Wrongful Discharge cases, settled both federal and state EEOC complaints, written employee handbooks, and managed the challenging HR/Work Comp/ADA minefield, otherwise known as the Bermuda Triangle.
Avitus Group is a company known for providing quality service. Corporate headquarters are located in Billings, Montana with local offices in California, North Dakota, South Dakota, Idaho, Colorado and Europe. As your business expands, we invite you to use Avitus Group to make your world of administrative hassles easy. Avitus Group handles all of the the back office details so you can focus on growing your business.

Avitus Group Services:

Go Global, Payroll & Employee Compensation, Bookkeeping, Training, Recruiting, Tax Planning & Preparation, Business Valuation, Human Resources, Benefit Offering & Administration, Employment Regulation Expertise, Risk & Safety, Business Planning & Growth
If you have any questions or would like to learn more, please visit our website and click on the "I'd like to learn more" link on our home page. Also, watch our 2 Minute Impact Video (right.) You can also visit our website to sign up for our monthly newsletter. It's a great, complimentary resource for business owners and managers.
Website: http://www.avitusgroup.com/
Phone: 800-454-2446