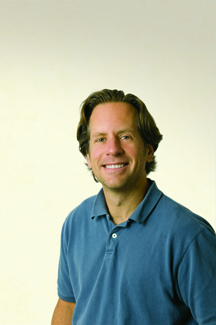 Lincoln and Omaha, Neb. -
Bailey Lauerman
announces promotions in both its offices, and the addition of four professionals to its expanding staff.
PROMOTIONS
Raleigh Drennon has been named vice president/creative director, leading the agency's creative campaigns for Cessna Aircraft Company and Jeppesen. Drennon's work has received national ADDY Awards and has been featured in Communication Arts, Print, HOW and Graphis. He joined Bailey Lauerman in 2008 and is a graduate of Miami University of Ohio.
Ron Sack is promoted to associate creative director and leads the TD Ameritrade creative team. He joined the agency in 2000. Sack's work has appeared in Communication Arts, The One Show, Graphis, New York Festivals and Archive, and is housed in the permanent collections of the Museum of Decorative Arts in Hamburg, Germany, and the AIGA 365 National Design Archives in the Denver Art Museum. Sack is a graduate of University of Nebraska at Kearney.
Julia Doria is now an account supervisor with the agency. She joined the firm in 2007 and manages client relationships with Exmark, Immanuel Communities, Cargill and Mosaic. Doria is a graduate of the University of Nebraska at Omaha.
Derek Peterson is promoted to account executive. In his new role, Peterson will manage the agency's creative work for Cessna, and new business marketing efforts. Peterson joined Bailey Lauerman in 2007 and is a graduate of University of Nebraska-Lincoln.
NEW HIRES
Nick Main returns to Bailey Lauerman as senior copywriter, adding his more than 15 years of experience to the creative teams focused on Union Pacific, Cessna and Immanuel Communities. During his time away from Bailey Lauerman, Main served as associate creative director for VML and creative director for Two West. He is a graduate of the University of Missouri.
Jeff Filby brings more than 30 years of aviation experience to his position as art director for the agency. He joins Bailey Lauerman's Honeywell Aerospace, Union Pacific and LES creative teams. Filby most recently was with Sullivan Higdon & Sink and is a graduate of Kansas State University.
Miranda Kirchoff joins the agency as project manager focused on the agency's work for Cessna. A graduate of Nebraska Wesleyan University, Kirchoff most recently was marketing director for Outpost 12 studios.
Rae Moore joins Bailey Lauerman as graphic designer. A recent graduate of University of Nebraska-Lincoln, Moore adds her skills to a number of agency accounts.
About Bailey Lauerman
Bailey Lauerman is a nationally recognized, independent marketing communications firm with offices in Lincoln and Omaha, Neb. The agency is one of the most awarded in the country, and its staff of creative professionals supports some of America's leading brands and companies, including Cessna, ABC World News, Disney, Pepsi, Honeywell, OfficeMax, ConAgra Foods, TD Ameritrade and Union Pacific. Bailey Lauerman's work is consistently recognized in national creative competitions including the Effie Awards,
Communication Arts
, The One Show,
Graphis
, the Clio Awards, the ADDY Awards and the O'Toole Awards. More information about the agency is available at
www.baileylauerman.com
.