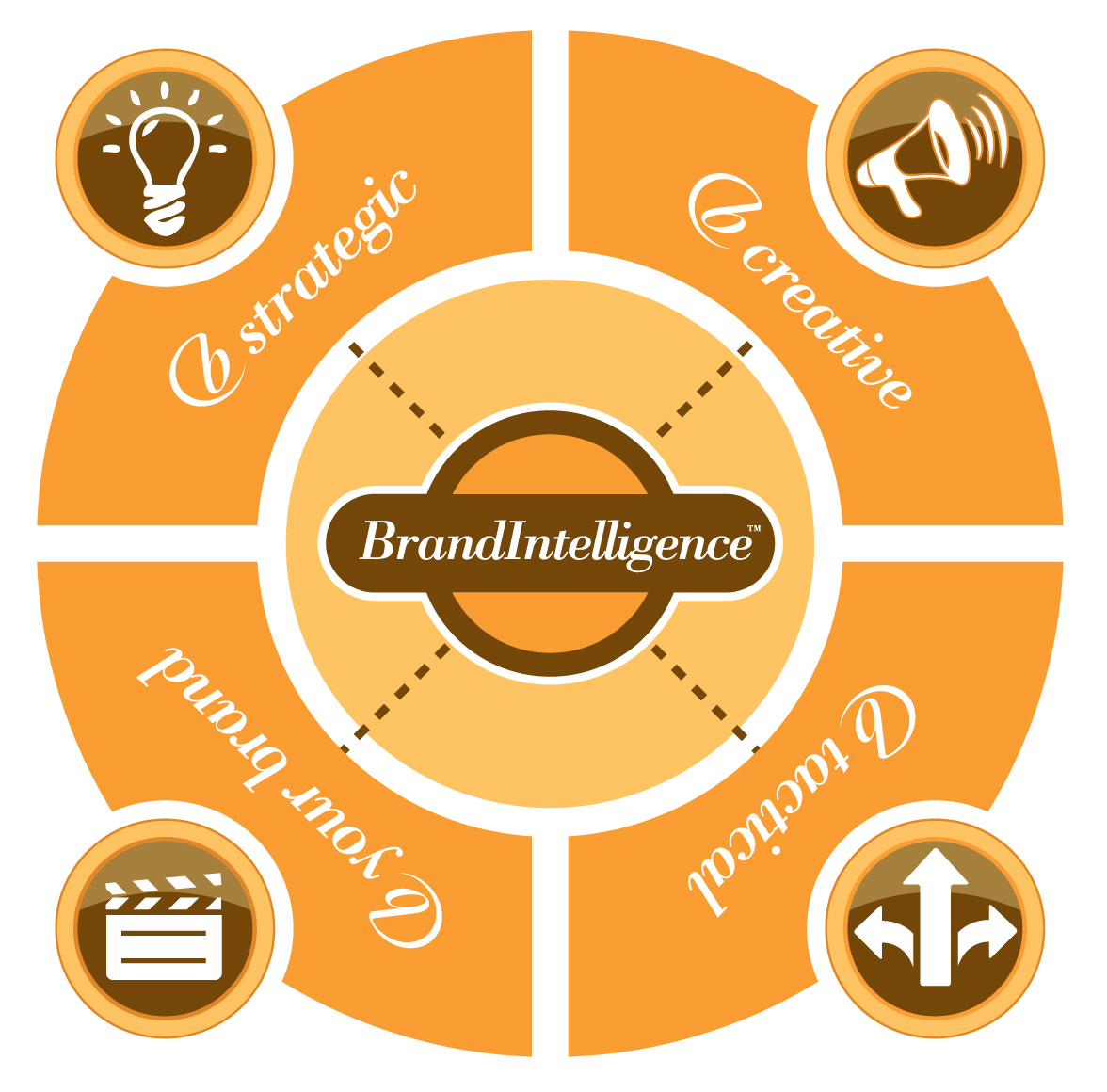 Barcelona Creative Group (BCG)
, an integrated marketing agency located in Palos Heights, IL, has just launched a completely new web presence focused on their ability to provide `marketing that moves.' With their step-by-step approach, they get clients ready to go by providing smart and integrated marketing solutions. With the launch of their new website and blogs, BCG has introduced
BrandIntelligenceT.
The creative team at Barcelona Creative Group can find out just how `smart' your brand is through their new strategic process. They call it BrandIntelligenceT. This step-by-step approach helps them identify the uniqueness of your brand and translate it into strategic and memorable campaigns focused on end results. They use the following four steps to help establish a solid foundation. b strategic, b creative, b tactical, and b your brand.
B STRATEGIC.
Knowledge is power and successful brands do their homework. They know their customers, their competitors and their unique qualities. They establish marketing objectives and create a plan. BCG does the homework for you by performing extensive research on your competition and your customers. They also take a look at your current marketing efforts and explore numerous tactics. This research process gives them plenty of data to help you establish a marketing plan. BCG then BrainStorms ideas and begins developing, or improving your branding.
B CREATIVE.
This step may include developing or refining your message, corporate identity, content, design, and website. BCG knows that powerful design needs to be creative, so does your message. In today's world, message really does matter. From your online content to your print marketing materials, your message should be consistent with your brand essence. BCG uses techniques to incorporate color schemes and tactics that appeal to different market segments, and we shape your message to relate to the various customers you may serve.
B TACTICAL.
This step is all about getting your message in front of current and potential customers. You need to be where your customers are, and BCG can assist you in developing a plan that does so. Over the years, BCG has become particularly good at applying this process for clients whose target markets include business owners and high net worth individuals. Great marketing campaigns are integrated and interactive. They use traditional methods combined with new and innovative tools of engagement. BCG will provide you with print materials and online solutions along with digital and social media plans.
B YOUR BRAND.
Don't just create a brand, live it. BCG believes that your brand message should resonate as loudly inside your organization and it does in the marketing you direct outside. BCG will provide you with internal branding strategies and employee engagement ideas to help your organization live your brand.
After going through the BrandIntelligenceT process, BCG clients walk away with a complete marketing plan - tangible information that includes research findings, data, marketing tactics, creative messages, marketing materials, and an approach that fits your budget. Let's Get Started.Ready, Set, Go!
Visit Barcelona Creative Group online at www.barcelonacreative.com or connect with them on Twitter, Facebook, LinkedIn and their blogs - BrandSmarts and BCG Creatives at Work.
For more information please contact Tom Barcelona, CEO of Barcelona Creative Group at tom@barcelonacreative.com or Juli Barcelona, President of Barcelona Creative Group, at juli@barcelonacreative.com or call (708) 488-8077.