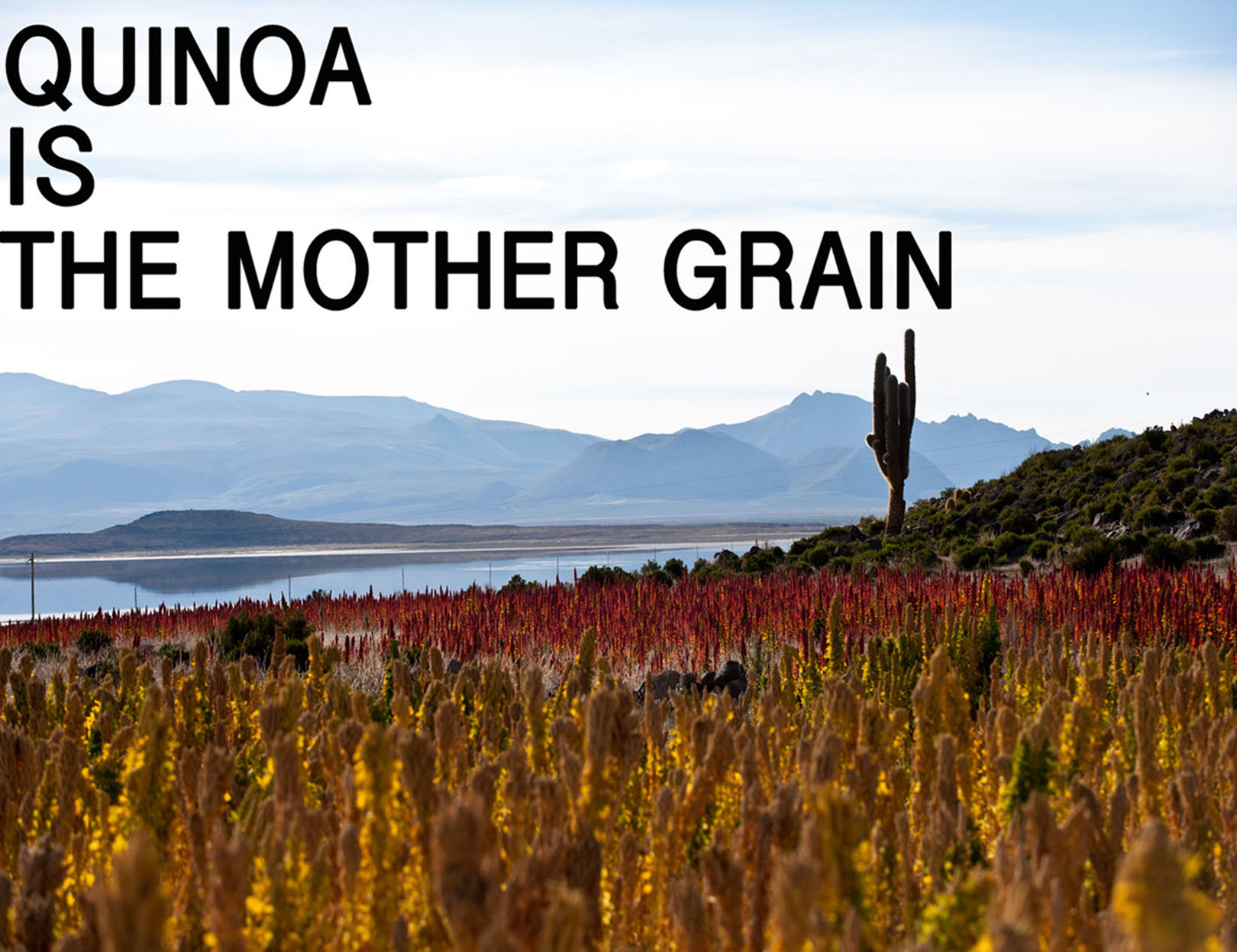 New York, August 20th, 2012 – It seems like everyone is keen on quinoa these days. Its popularity is soaring internationally. Just how popular is quinoa? Try doing a search on twitter with the keyword "
quinoa
", it's trending.
Quinoa is so much on the world's mind these days that the United Nations passed a resolution designating 2013 as the "
International Year of Quinoa
" in order to heighten public awareness of the super food's nutritional, economic, environmental and cultural properties.
Wondering what the big deal is with quinoa? Well, two documentary journalists are on the case to find out.
New York based Stefan Jeremiah and Michael Wilcox, of Bear Witness Pictures, are currently filming a documentary on quinoa in celebration of the International Year of Quinoa. The film is titled
The Mother Grain
.
Working in conjunction with the Bolivian foundation
PROINPA
, Stefan and Michael recently traveled to Bolivia to shoot photos for a book and a series of exhibitions in accordance with the International Year of Quinoa celebration. As they began to meet with the farmers of Bolivia, they began filming as well as taking pictures.
"As we found our groove shooting and meeting farmers, they were very keen to talk to us. It very quickly became clear to us that this whole thing was bigger than just a book and some exhibits," said Stefan Jeremiah, who founded Bear Witness Pictures in 2006.
Quinoa was held sacred by the Incas and was referred to as chisaya mama, which translates to "The Mother Grain", hence the name of the film. Quinoa is high in fiber and rich in essential amino acids, making it a great choice for a wholesome diet.
Interestingly, quinoa is not a grain at all. It is actually the seed of a chenopod plant and a cousin to beets, chard and spinach. The tiny seeds grow well in the dry, mountainous climate of the Andes, where it has been domestically cultivated for over 3000 years.
Outside of South America, is quinoa just a trend or does it have a lasting presence?
"There's no denying that this is the most nutritional thing naturally occurring in nature and promoting its production only stands to benefit on a global scale", says filmmaker Michael Wilcox. "I'd love to see something like disaster relief organizations using quinoa in their relief packages. Or more hunger fighting non-profits distributing quinoa abroad".
Bolivia exports 30 million tons of quinoa annually and produces about half of the world's supply, but the story goes far beyond Bolivia. Now more than ever, there are people all over the world producing and consuming quinoa. There are farms in the United States, Western Europe and even countries in Africa, like Kenya, that are producing quinoa. Its international consumer base has significantly risen over the past decade.
As such, the filmmakers have planned a second trip for the fall of 2012 to visit quinoa producers across the globe and further investigate the quinoa growing backstory.
In order to continue their travels and complete the film the filmmakers have
launched a project on Kickstarter
to raise financial support. Their goal is to raise $10,000. The deadline to back the "The Mother Grain" project is Friday October 5, 2012. As with all Kickstarter campaigns the project will only be funded if they are able to raise the whole amount in pledges by the campaign deadline.
Asked what their main goals are for the film, the filmmakers' answers were modest. "My main goal is simply to finish it," Stephen said. "After that it would be nice if it were to be viewed by a wider audience and potentially educate them."
Are you keen for quinoa too? You can learn more about The Mother Grain at the film's official blog at
www.bearwitnesspictures.blogspot.com
.
About the filmmakers
Bear Witness Pictures
is a photographic cooperative providing quality services for many types of photographic commissions, including: news, entertainment, festivals, live music, photo calls, corporate events, fashion shoots, portraits and on-set movie stills.
Stefan Jeremiah
has worked for many different photographic agencies and publications either as a photographer or within the organization itself, including; Getty Images, WireImage, WENN and Magnum Photos. Originally from London, England, Stefan has been located in New York City since 2009.
Michael Wilcox
has worked extensively in both photo and video production. His credits include Michelle Obama's "Let's Move Campaign". As a journalist he has contributed to Resource Magazine, a photo and video publication for established professionals.
######
Contact
Michael T. Wilcox
Telephone
1 (314) 973-6486
Email
michaeltwilcox@gmail.com