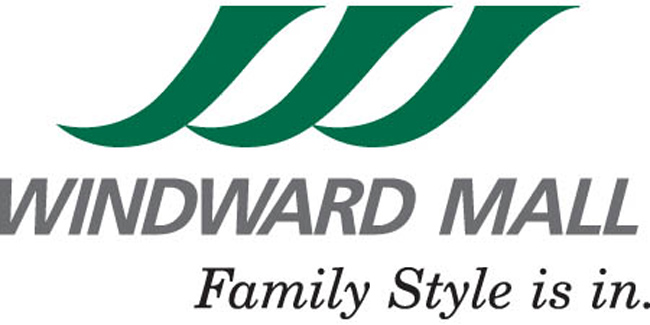 KANE'OHE BAY— Hawaii has one of the most diverse agricultural selections in the world. From cacao to pineapple, the exotic produce is coveted both locally and worldwide. This year, Windward Mall is proud to announce a month-long celebration of local farmers and Hawaii's diverse agriculture, "Ho'ala the Awakening: Featuring the Farms, the Food and the Lokahi." The month-long event will kick off with National Agriculture Day at the Farmers Market by 'Nalo Farms at Windward Mall on Wednesday, March 7 from 2:30 p.m. to 7:30 p.m. and continue with weekly cooking demonstrations throughout the month.
"Our community has embraced our local farmers and we're excited to celebrate their important contributions of fresh, local and healthy foods," said Alex Kirley, marketing manager for Windward Mall. "Each week, our farmers market gives customers a forum to meet and learn from the diverse group of farmers."
The Farmers Market by 'Nalo Farms at Windward Mall is continuing to grow, adding products and produce too meet the needs of a variety of local taste buds. The enthusiastic farm operators and producers are available from 2:30 p.m. to 7:30 p.m. every Wednesday, with exclusive chef demos in March. Local farmers and chefs will share inside knowledge and trade secrets about how to use what they grow in new and innovative ways.
"Who better to highlight how they use their local products than the actual farmers? We are looking forward to surprising our community with the amazing talent that exists within the Farmers Market," shared Dean Okimoto, President of 'Nalo Farms. "Our local farmers are excited to share some of their cooking secrets with all who are interested in learning."
Some of the featured demonstrations throughout the month include:
March 7, 2012 – Kick-off Event and Exclusive Cooking Demonstration with Dean Okimoto
March 14, 2012- Cooking for Keiki with KeikiCakes and Hannah Hadaway
March 21, 2012- Hawaiian Foods in New Ways with Liko Kaluhiwa of Puapao O'Heiea

March 28, 2012- Cooking and Poi Pounding with Daniel Anthony of Mana Ai
Windward Mall's farmers market is conveniently located at the upper and lower levels of the Macy's wing where the weather is always perfect and finding parking is never an issue. To find out more information about the farmers market or to inquire about vending, please call Wendy Gady at 225-9835 or fill out an online application at http://www.windwardmall.com.
ABOUT WINDWARD MALL
Located at the corner of Kamehameha Highway and Haiku Road in Kane'ohe, Windward Mall offers shoppers from the Windward side and beyond a mix of national and local retailers with an emphasis on a family friendly atmosphere. Anchored by Macy's and Sears, the mall has a 10-screen stadium-seating Regal Theater, O'ahu's only children's soft-play area, plus more than 110 stores and eateries.
Windward Mall is owned by Kamehameha Schools. Kamehameha Schools is a private, educational, charitable trust founded and endowed by the legacy of Princess Bernice Pauahi Bishop. Kamehameha Schools operates a statewide educational system enrolling more than 6,700 students of Hawaiian ancestry at K-12 campuses on O'ahu, Maui and Hawai'i and at 31 preschool sites statewide. Thousands of additional Hawaiian learners are also being served through a range of other Kamehameha Schools outreach programs, community collaborations and financial aid opportunities in Hawai'i and across the continental United States.
ABOUT 'NALO FARMS
As a local farm, 'Nalo Farms has continued to add value to the products they grow, while helping local farm producers increase the sustainability of Hawaii's Agriculture Community, through access. The 16 acre farm is run by second generation local producer, Dean Okimoto and grows a variety of greens, fresh herbs and micro-greens delivering "From Our Farm to Your Table" every day. Some of the latest products such as 'Nalo tomatoes, micro green onions, and 'Nalo Ruby Red Mix, were added as a result of customer requests.
ABOUT JONES LANG LASALLE
As the leading retail service provider, Jones Lang LaSalle Retail manages the largest third-party retail portfolio in the country. The firm's 94 million-square-foot retail portfolio consists of more than 300 regional malls, strip centers, power centers, lifestyle centers, ground-up development projects, mixed-use centers, transportation terminals and over 6,000 retail ATM's and bank branches across 50 states. Globally, Jones Lang LaSalle (NYSE: JLL) has a retail portfolio of 275 million square feet of property under management and leasing, including more than 9,500 retail locations on four continents. Jones Lang LaSalle is the only global real estate services firm with a team of dedicated, full-time experts who deliver comprehensive and globally integrated services in Energy and Sustainability under one umbrella. The firm offers leading-edge, industry-unique technology, training and tools in energy and sustainability to maximize the benefits for its clients and the greater community. For more information on Jones Lang LaSalle Retail, visit www.jllretail.com.
# # #