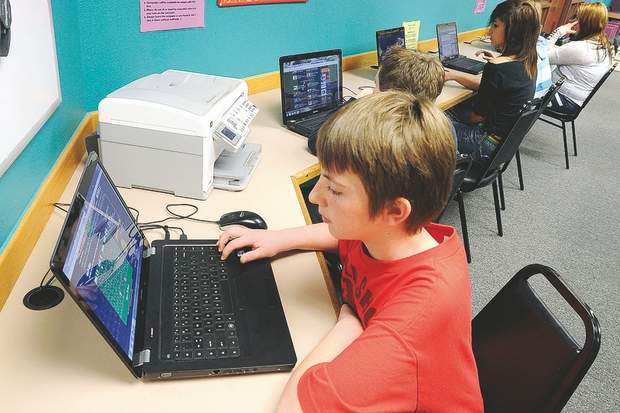 Bend, Oregon – September 19, 2012 – BendBroadband is partnering with Boys & Girls Clubs of Central Oregon to implement a digital literacy outreach program for the 2012-2013 school year. This program is modeled on Connect2Compete (C2C), a national nonprofit initiative, aiming to bring disadvantaged students and families online. Eligible families will be able to receive high speed Internet for $9.95 for 2 years together with a free modem and professional installation. For those families who do not have a computer at home there will be an option to purchase a refurbished computer for $150.

In the pilot program the downtown Bend branch of the Boys & Girls Clubs of Central Oregon will identify club members from low-income families who attend a middle school in Bend and encourage the family to enroll in the C2C program. Eligible families will have students in the federal free lunch program and must not have received service from BendBroadband in the past 90 days.

BendBroadband and the Partnership to End Poverty have contributed $2,000 each to a Boys & Girls Clubs scholarship fund that will further support families who cannot afford a computer at the discounted rate.

Families interested in participating in the program may complete an application form at the Boys & Girls Club in Downtown Bend.

"We are thrilled to host a program that aligns so well with our existing efforts to increase digital literacy in Central Oregon," said Nate Wyeth, Marketing and Development Director and the Boys & Girls Clubs of Central Oregon. "This program will have a huge, positive impact on students in our Clubs."

"We are very appreciative of the long term support from BendBroadband of our organization, and are looking forward to this innovative partnership in coordination with Partnership to End Poverty," said Derek Beauvais, Club Director at the Boys & Girls Clubs of Central Oregon, Bend Branch, "This new venture will enable us to provide middle school students access to technology, giving them the tools to succeed as they pursue greatness in their academic careers." It is because of continued community support from local individuals, businesses and nonprofits alike that Boys & Girls Clubs of Central Oregon is able to deliver quality programs that have lasting impact on so many youth in Deschutes County."

"Having a computer and high speed Internet at home can open doors for students and prepare them for the future," says BendBroadband President/CEO Amy Tykeson. "We are pleased to join with the Boys & Girls Club and Partnership to End Poverty, to help close the digital divide. Once we complete the pilot with the Bend Club, we look forward to expanding the program"

The refurbished computers are provided by GoodPC, a division of Redemtech, one of the largest resellers of pre-owned PCs in the United States as well as one of the largest Microsoft Authorized Refuribishers in North America.