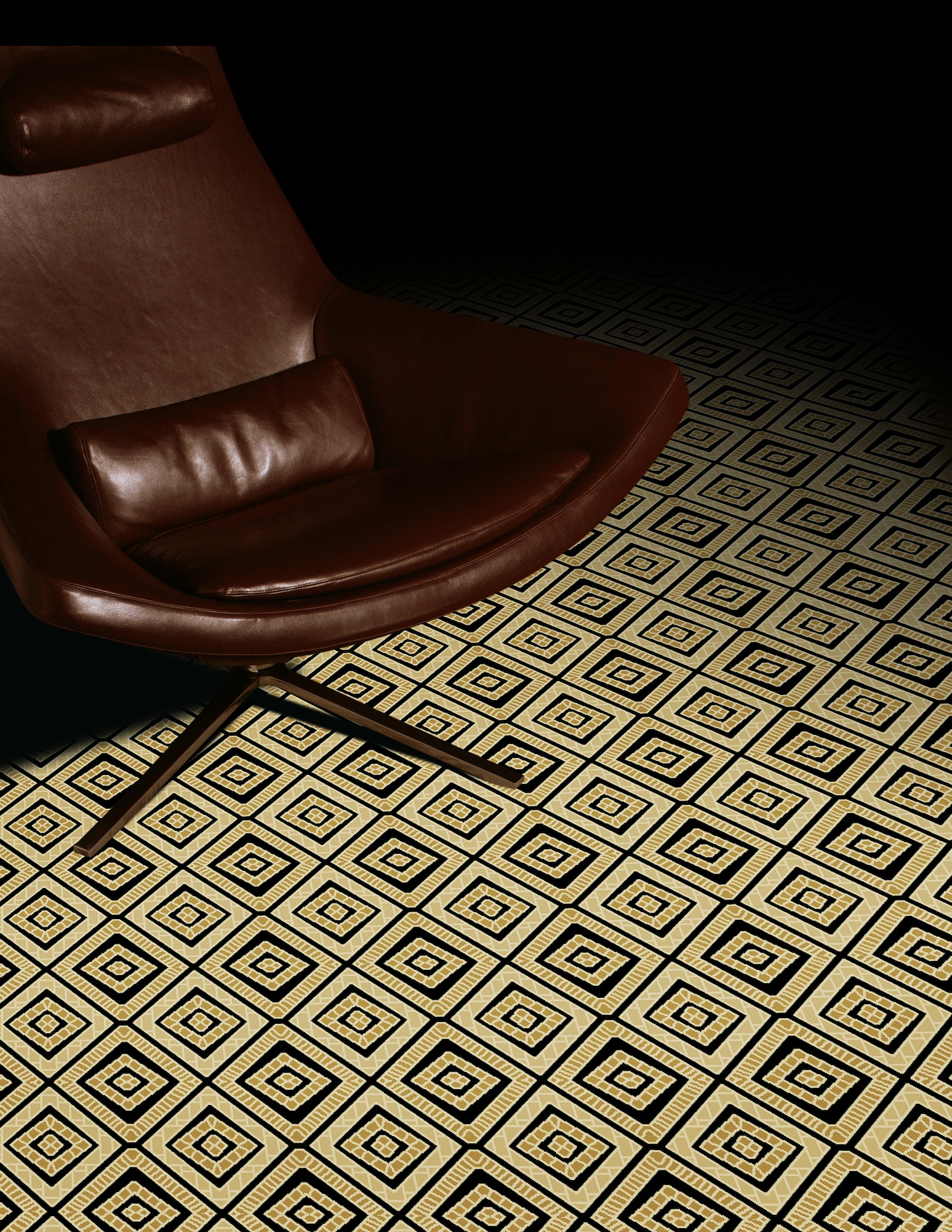 [Las Vegas, NV] Bentley Prince Street, Inc. continues to embrace its California roots and industry-leading sustainability commitment at this year's HD Expo show. Oscar Worthy™ – Best of NeoCon 2011 Gold Award Winner – is prominently displayed in the booth featuring a rich, orange tone, one of the hottest colors in design this year. The company is also featuring the Global Innovations™ Collection, brilliant, high-definition carpet with custom pattern and coloring capabilities, thanks to state-of-the-art printing technology. HD Expo is the premier hospitality design show attracting more than 7,000 attendees and 900 exhibitors. Friendly and knowledgeable Bentley Prince Street associates will be showing products in Booth #1128 daily at the Sands Convention Center.
"The hospitality industry demands high performance with lasting beauty and I am confident that the products we are delivering this year are unlike anything available in the market today," says Anthony Minite, president. "Global Innovations' high-definition design truly must be seen to be believed and Oscar Worthy is not only beautiful, it was born from the idea of reuse and waste reduction."
Bentley Prince Street is introducing the following new products during HD Expo in Booth #1128:
Oscar Worthy: This award-winning product celebrates the company's love for the creative arts, but also continues its heritage of environmental sustainability by incorporating remnants of the company's top five yarns into its design. The result is a product with a random structure that exemplifies natural beauty and rustic style. Not to mention, a refreshing color line with bright and neutral options.
Global Innovations Collection: The collection boasts a wide range of patterns and colorways printed at a high-resolution of 72 dpi, which is superior to the industry standard. International, historic landmarks are the inspiration behind the Global Innovations Collection, and each product design is named for must-see destinations, popular publications and eclectic sweets from around the world. Global Innovations is made with Branded, 100% Type 6 nylon fiber, making it easy to clean and incredibly soft to touch.
Additional Bentley Prince Street 2012 product offerings will be on display including Roadside Attractions™, California Biennial™ Collection, Hollywood Sequel™ and upcoming products So Vintage™, Illuminated Linen™, Iconic Intensity™ and Modern Motion™. These products commemorate the beautiful places, creative elements and diversity that make up the California landscape. All are available in broadloom, carpet tile (18x36", 24x24", 36x36") and area rugs.
Bentley Prince Street takes a holistic approach to sustainability. Oscar Worthy contains 10% post-consumer recycled content by total product weight and is certified to the NSF/ANSI 2010 Sustainability Assessment for Carpet standard at the Platinum level with High PerformancePC™ backing and at the Gold level with NexStep® Cushion Tile backing. The company manufactures in a LEED-EB® Silver certified building and is moving toward its Mission Zero® promise of eliminating any negative impact that it may have on the environment by the year 2020 with sustainability programs that include Cool Carpet™ and ReEntry® 2.0.
Engage with Bentley Prince Street anytime on Facebook, Twitter, YouTube & Designing For Life Blog and follow #OscarWorthy and #AreaRugs during #HDExpo for special updates.
About Bentley Prince Street
Defining style, color, quality and service for 30 years, Bentley Prince Street manufactures and markets award-winning broadloom, carpet tile and area rugs for commercial interiors across the globe. Bentley Prince Street is committed to sustainable commerce and innovations to integrate style and function with environmental practices through its Mission Zero® goal of eliminating any negative impact it has on the environment by the year 2020. With the industry's most comprehensive vertical carpet manufacturing facility, the company maintains third-party certification to the ISO 9001:2009 Quality Management System and the ISO 14001:2004 Environmental Management System. Based in Los Angeles County, California, Bentley Prince Street is a subsidiary of Interface, Inc., a global provider of floor coverings. For more information, please visit www.bentleyprincestreet.com and http://bpscarpet.blogspot.com
# # #
Media Inquiries:
Angela Moore
310-429-8868