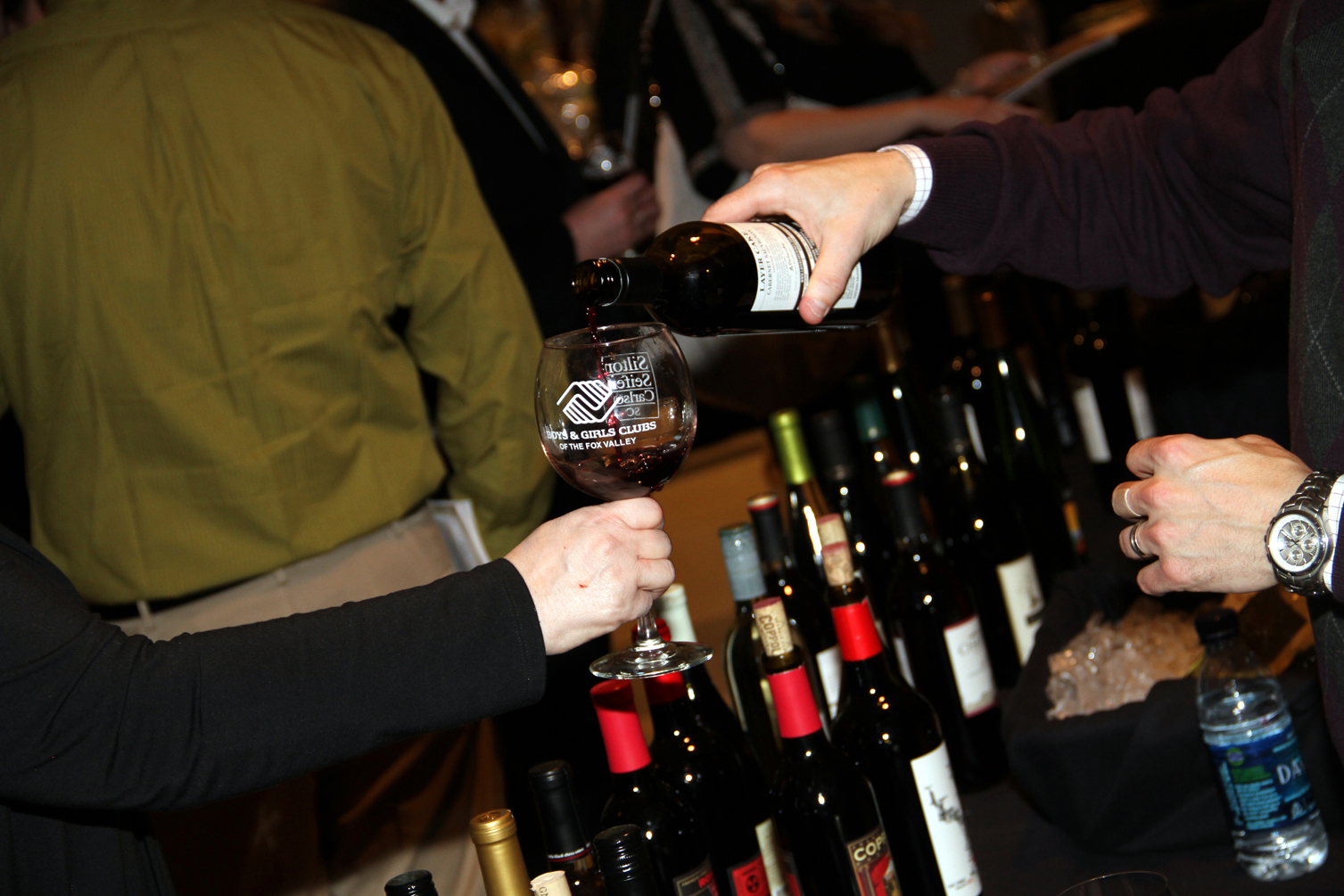 Appleton, Wis. – A glamorous night of sampling more than 200 varieties of select wines, cheeses and desserts will pair perfectly with efforts to inspire and enable more than 14,000 children through the Boys & Girls Clubs of the Fox Valley. Vintage in the Valley, the premier wine and cheese event in the Fox Valley, will return to the Fox Cities Performing Arts Center on Friday, Feb. 24, 2012, from 7–10 p.m.
Vintage in the Valley attendees can expect a captivating evening:
Indulgent hors d'oeuvres, cheeses and desserts will complement the wide array of beer, spirits and wine, including 75 Cellar-Select Quality varieties.
Water's Edge Trio will fill the Fox Cities P.A.C. lobby with jazz music, and Miss Wisconsin Raeanna Johnson will make a special appearance.
Each guest will receive a commemorative wine glass, along with a thermal wine bag and corkscrew.
150 bottles of wine -- including some Cellar-Select Quality varieties valued at up to $100 -- will be reserved for the Mystery Wine Raffle. This special contest is in addition to a silent auction and traditional raffle.
Photographs of Club Members participating in the Boys & Girls Clubs Arts programs will be on display, and guests who contribute to the $10,000 Arts sponsorship goal will have the option to be included on an Arts donor wall.
Tickets are available for $125 from the Fox Cities P.A.C. Ticket Office at 400 W. College Ave. Guests may also purchase tickets by calling (920) 730-3760 or visiting
www.FoxCitiesPAC.com
, but additional fees may apply.
Wines available for sampling include:
Silver Oak Alexander Valley Cabernet
Duckhorn Merlot
Jordan Cabernet Sauvignon
Rombauer Chardonnay
Pol Roger Champagne
Hess Mount Veeder Cabernet
Quintessa
Mondavi Oakville Cabernet Sauvignon
Banfi Brunello di Montalcino
Museum RSV Real Tempranillo
The Boys & Girls Clubs of the Fox Valley will use the proceeds from Vintage in the Valley to support the services and programs at its
seven full-service sites in the Fox Cities
. Clubs provide a safe place, caring adult mentors, fun and friendship, and high-impact youth development. Club programs promote academic success, good character and citizenship, and healthy lifestyles during critical non-school hours. Visit
www.bgclubfoxvalley.org
to learn more.