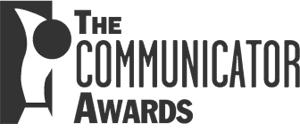 Bhava Communications
, a leading-edge integrated marketing, public relations and brand identity agency, today announced that the company was recognized as a
2011 Communicator Award
winner in the
Integrated Campaign - Business to Business
category.
Bhava received the Award of Excellence, the Communicator Award's highest honor, for the agency's integrated campaign for the
IBM Real-Time Compression product.
The multimedia campaign features online video, print and digital advertising components -- including the
Language Weaver Customer Video Testimonial
and
Shopzilla Customer Video Testimonial
and coordinating online banner campaigns and print advertisements, infographics and a presentation.
Honoring creative excellence for communications professionals, the Communicator Awards is the leading international awards program sanctioned and judged by the
International Academy of the Visual Arts (IAVA),
an invitation-only body consisting of top tier professionals from a "Who's Who" of acclaimed media, communications, advertising, creative and marketing firms. Now in its 17th year, The Communicator Awards have received more than 9,000 entries from companies and agencies of all sizes, making it one of the largest competitions of its kind in the world.
The Award of Excellence is given to those entries whose ability to communicate puts them among the best in the field. The Award of Distinction is presented for projects that exceed industry standards in quality and achievement. Award of Excellence winners will have the opportunity to have their work showcased in the IAVA Winners Gallery.
"We're especially excited that this campaign is why Bhava is being recognized as an Award of Excellence winner by the 2011 Communicator Awards," said Elizabeth Zaborowska, founder and principal, Bhava Communications. "Working with our client, our integrated marketing and design team met the challenge of creatively weaving a compelling narrative about the IBM Real-Time Compression solution across a variety of media."
About Bhava Communications
Bhava Communications
is a leading-edge integrated marketing, public relations and branding agency that specializes in serving information technology, enterprise, B2B and consumer goods and services companies at every stage -- from pre-launch startups to large public enterprises. Bhava (rhymes with "java") delivers a holistic and social approach to communications, leveraging strong relationships and integrating social media outlets and tools, online communities, creative marketing and PR campaigns and in-person events to enrich brand identities and ensure its clients are part of the conversation across all relevant platforms.
Connect with Bhava Communications
:
Twitter:
http://www.twitter.com/BhavaCom
Facebook:
http://www.facebook.com/BhavaCom