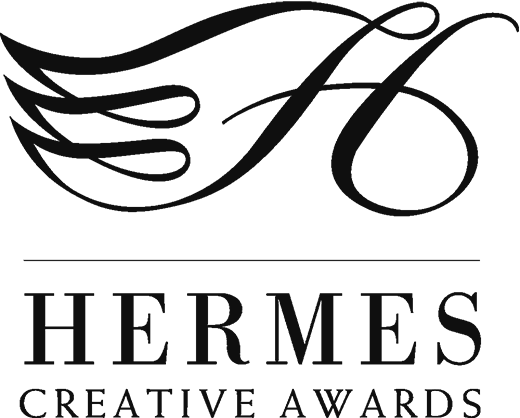 Bhava Communications
, a leading-edge integrated marketing, public relations and brand identity agency, today announced that it has been recognized as a 2011
Hermes Creative Award
Winner in the Platinum and Gold Categories.
Bhava's two Platinum honors include one in the PR Campaign category for its turnaround campaign for
Overland Storage
and one in the Web Video category for its
Language Weaver Customer Testimonial
web video created to promote the
IBM Real-Time Compression product.
Bhava also received two Gold honors for its multimedia campaign for the IBM Real-Time Compression product: the
Shopzilla Customer Testimonial
received top marks in the Video category and the IBM Real-Time Compression online advertisement was a winning entry in the Advertising/Online Banner Ad category.
"The Bhava team is very excited to be recognized as a 2011 Hermes Creative Platinum and Gold award recipient in categories covering design, video, PR and online advertising. When we embark on crafting a client's story, we explore all the different ways to tell it. To us, 'creative' means expressing a client's vision in a compelling way by bringing together the right mix of visual and verbal channels to drive audience engagement," said Elizabeth Zaborowska, founder and principal, Bhava Communications.
Hermes Creative Awards are given to exceptional corporate marketing and communication departments, advertising agencies, PR firms, design shops, production companies and web-based innovators and freelancers. Nominees are selected based on stellar performance in one of twelve categories, including integrated marketing, design, advertising and media relations. Bhava Communications was selected among 4,400 entries.
Hermes Creative Awards is administered and judged by the
Association of Marketing and Communication Professionals.
The international organization consists of several thousand marketing, communication, advertising, public relations, media production, web and freelance professionals. The Association oversees awards and recognition programs, provides judges and sets standards for excellence.
About Bhava Communications
Bhava Communications
is a leading-edge integrated marketing, public relations and branding agency that specializes in serving information technology, enterprise, B2B and consumer goods and services companies at every stage -- from pre-launch startups to large public enterprises. Bhava (rhymes with "java") delivers a holistic and social approach to communications, leveraging strong relationships and integrating social media outlets and tools, online communities, creative marketing and PR campaigns and in-person events to enrich brand identities and ensure its clients are part of the conversation across all relevant platforms.
Connect with Bhava Communications
:
Twitter:
http://www.twitter.com/BhavaCom
Facebook:
http://www.facebook.com/BhavaCom