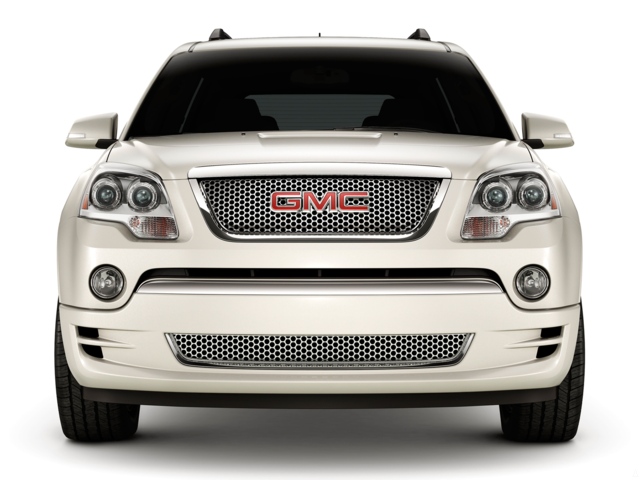 Bill Rapp Superstore is proud to announce that, GMC is one of the longest-running brands in the General Motors portfolio, the second-largest of the four GM brands in U.S. sales, and a standard bearer for engineering in pickup trucks, SUVs, and crossover vehicles. Here are 10 little-known facts about GMC:
The GMC name turns 100 years old in 2012. In 1912, Rapid Motor Vehicle Company was merged with two others – Reliance and Randolph – to become GMC.
On August 1, 1909, a Rapid F-406-B – a GMC predecessor – was the first truck to reach the 14,110-foot summit of Pikes Peak.
If GMC was a standalone manufacturer, it would be the tenth-largest automaker in the United States in terms of total vehicle sales from January to November of 2011.
GMC built some of the world's earliest electric vehicles from 1912-1917. These trucks had single-digit model names, each denoting load capacity, from one-half-ton to 12 tons.
GMC's luxury-focused Denali trim level currently outsells the entire product lines of some premium automakers, including Land Rover, Jaguar, and Porsche.
GMC was tasked with engineering and production of the 1936 Parade of Progress vans and the 1941 Futurliners, which toured the country carrying mobile road shows.
Today, GMC and the Denali trim level are among the fastest-growing nameplates in the U.S. with respective sales increases of 22 percent and 91 percent year over year.
During World War II, GMC manufactured approximately 584,000 military vehicles, including the CCKW-353 "Deuce-and-a-Half" and the amphibious "Duck."
The GMC Sierra – the brand's top selling model – outsold the Toyota Tundra and Nissan Titan combined, with 40,000 sales to spare, through the first 11 months of 2011.
From 1973-1978, GMC produced motorhomes in 23- and 26-foot lengths. They appeared in Bill Murray's 1981 movie, Stripes and the 1996 blockbuster, Twister.
To learn more about GMC models, or to schedule a test drive click here.
About Bill Rapp Superstore:
With 55 years of service to the Syracuse, NY area, the Bill Rapp Superstore offers the largest selection of new and certified pre-owned vehicles in Central New York. At their state-of-the-art facilities, they offer you the best price on any new Buick, GMC, Nissan, Subaru or quality-certified preowned vehicle. For more information call 880-965-8205 or visit their store at 3446 Burnet Avenue, Syracuse, NY 13206.
Press Release Promoted By Automotive Advertising.