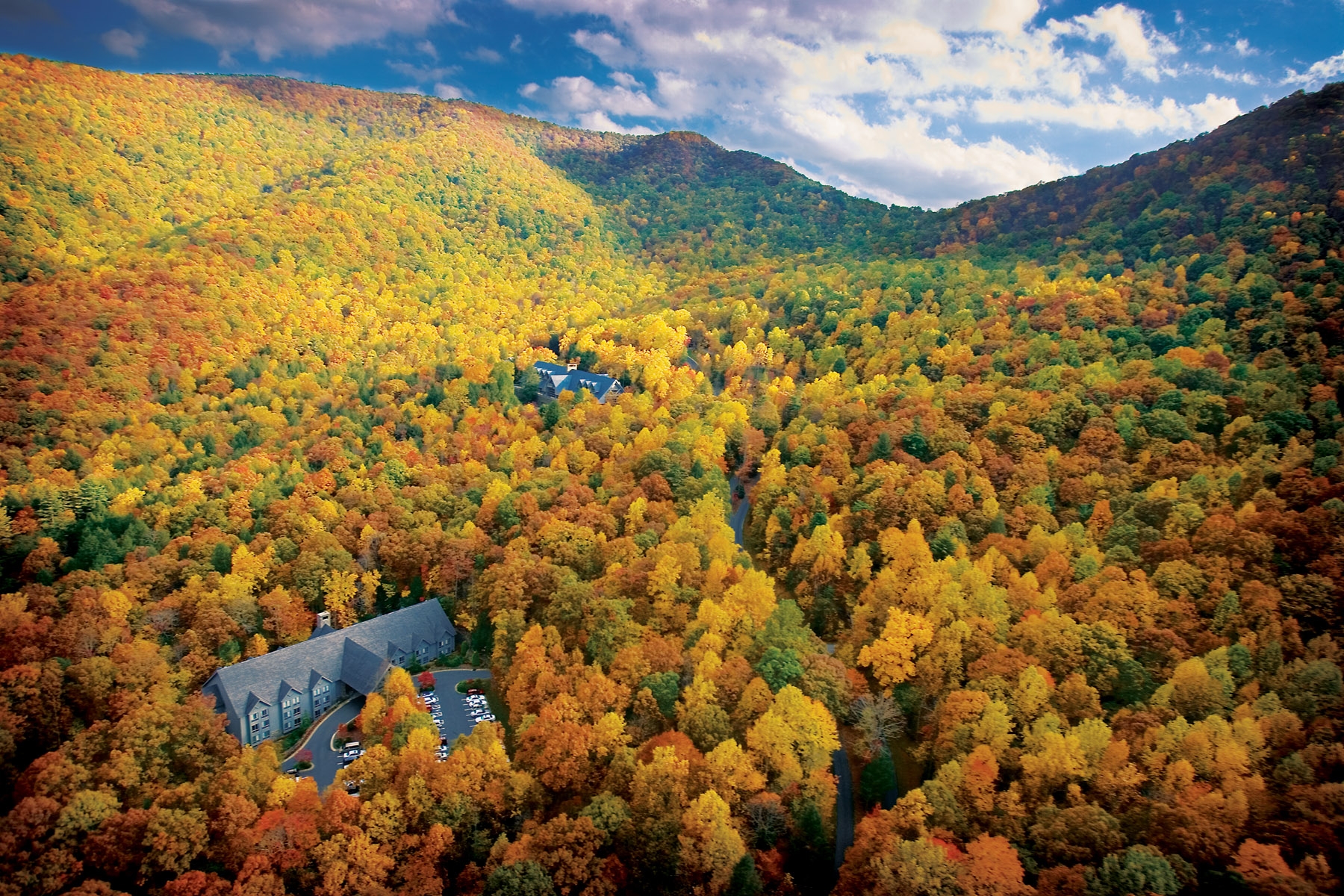 Asheville, N.C., March 12, 2012 – The following events will take place at the Billy Graham Training Center at The Cove in April:
April 5: SeniorSalt Hymn Sing
SeniorSalt Hymn Sings at The Cove are an opportunity for senior adults to gather for a morning of worship and fellowship. In the morning program, participants will sing traditional hymns, read Scripture passages and hear the interesting stories behind the songs. A buffet-style meal will follow. After lunch, guests are invited to explore The Cove, as they view memorabilia from Billy and Ruth Graham's life and ministry, shop in Ruth's Attic Bookstore at The Cove or tour Chatlos Memorial Chapel and Visitors Center. Registration is $25 per person.
April 19: Women's Day Away: Stumbling into Grace with Lisa Harper
In this program designed specifically for women, participants will take a fresh look into both the Old and New Testaments and learn how to rest more securely in the unconditional love of Jesus. The interactive event will also include a time of prayer and a buffet lunch. Registration is $49 per person.
Lisa Harper is a popular author and Bible teacher. She is the former director of Focus on the Family's national women's ministry where she created the popular Renewing the Heart conferences. She was also a key contributor to the Becoming Devotional Bible for Women.
April 20-22: Experiencing God Through the Generations with Henry, Richard and Mike Blackaby
Each generation is unique and views life differently, yet God's Word makes it clear that He wants every person, of every age, to experience Him. Participants in this seminar will learn from three generations of Bible teachers as they help the audience to understand and appreciate why each generation relates to God the way they do.
Henry Blackaby is founder and president emeritus of Blackaby Ministries International. He is the celebrated author of Experiencing God, a sought-after speaker, and an expert on Christian leadership. Richard Blackaby is president of Blackaby Ministries International. An accomplished writer, he has served as a pastor and as president of Canadian Southern Baptist Seminary. Mike Blackaby is a speaker, author, and the minister of single adults at First Baptist Church in Jonesboro, Georgia. He and his brother, Daniel, are co-authors of When Worlds Collide: Stepping Up and Standing Out in an Anti-God Culture.
*Standard seminar registration fees apply. Special rate of $129 for youth ages 15-21 when attending this seminar with parents or grandparents.
April 30: SeniorSalt Impact (morning)
This morning program is designed to encourage senior adult believers to reach their friends and family for Jesus Christ. This event will feature a showing of the inspiring, full-length movie Though None May Go With Me. After the film, there will be a Cove Staff-led time of discussion and personal application followed by a buffet-style lunch. Registration is $25 per person.
Throughout the Month: Personal Spiritual Retreat
Personal Spiritual Retreats are self-directed opportunities (2 nights/3 days or 3 nights/4 days) for an individual or a couple to experience renewal in the peacefulness of The Cove setting, allowing them to refocus on growing their relationship with God. These are offered on a space-available basis. For more information, please contact our reservations department at (800) 950-2092. Special rates are available for those in full-time Christian ministry.
About The Cove: Nestled in the scenic mountains of Asheville, N.C., the Billy Graham Training Center at The Cove offers guests a unique and serene experience for purposeful Bible training through in-depth seminars; personal spiritual retreats; concerts; programs for seniors, women and church or ministry leaders; and many other inspirational events throughout the year. The Cove is also available for group events for Christian churches and nonprofit ministries who are looking for a conference and retreat center. Facilities can accommodate small groups, such as board meetings and church staff retreats, as well as large groups up to 450 guests. Visit www.thecove.org or call (800) 950-2092 for information on pricing or availability for events at The Cove. You can also connect with The Cove on these social media sites: Facebook, Twitter and YouTube.
-30-