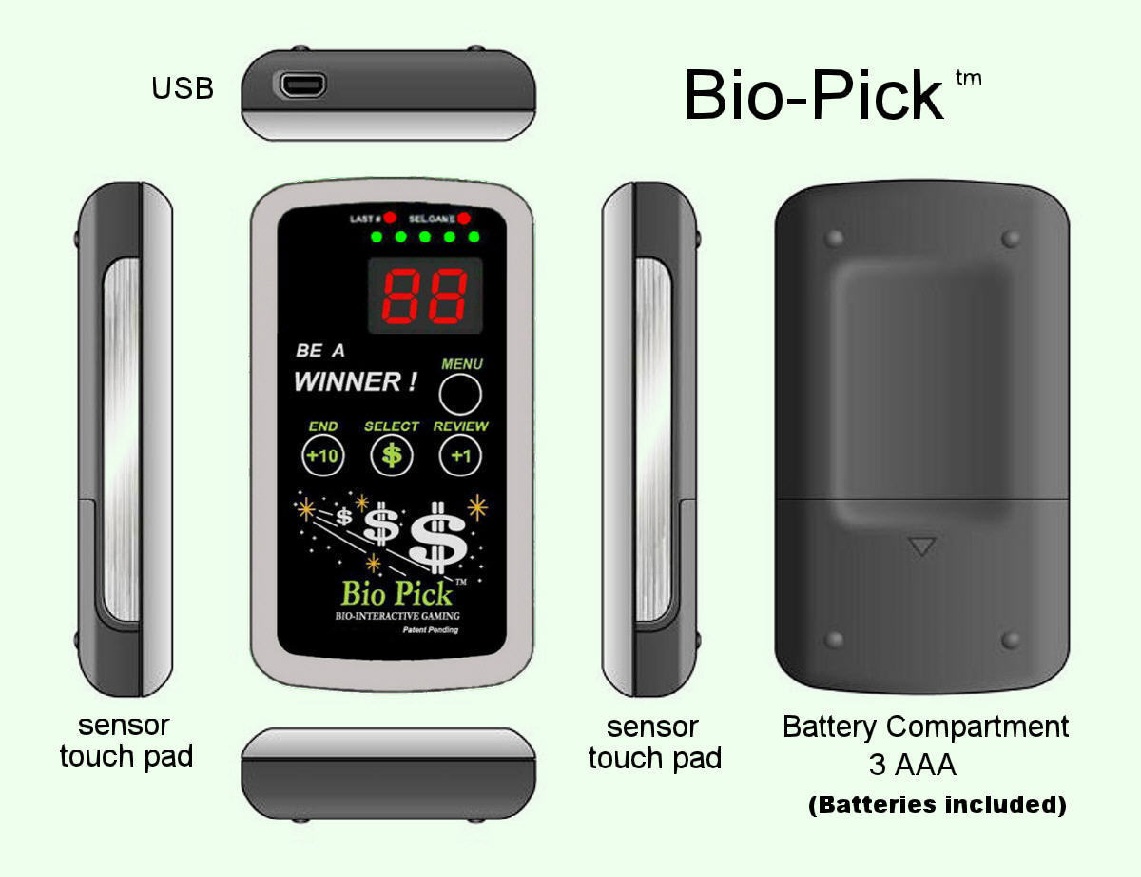 Do you play the lottery and rarely, if ever, win any prizes? Or do you know someone who plays and hardly ever wins? Consider improving your luck and making use of science and technology with a newly developed gadget that is changing the way people play the lottery.
The new device is called "Bio-Pick," and it uses technology (very similar to polygraph lie-detector technology) to help players pick numbers that are both personal and just as good as, if not better than, "quick-pick." Bio-Pick is a fun and easy way to pick numbers without your logic getting in the way, and yet it provides the best possible mathematical chance of matching the winning numbers (which are random and irrational) and winning lottery prizes.
Bio-Pick is a hand-held device, about the size of a smartphone, that operates on a newly discovered principle now under intense study by the science of quantum physics. Bio-Pick has built-in biosensors that measure your body's electro-chemical energy and provides the opportunity for your personal intuition (not your logic) to help you pick lottery numbers. It retails for only $19.95 and, with thousands of lottery prizes awarded daily, Bio-Pick usually pays for itself the first few times it's used.
Bio-Pick is a great gift as well, and comes loaded with all lotteries in North America. With its USB port, Bio-Pick is easily updated for free via the Internet whenever a lottery changes or whenever lotteries from other parts of the world are made available.
You can order your own Bio-Pick, or send them as gifts, from either the company's website (www.bio-pick.com) or from Amazon.com. Orders placed by Tuesday, March 13th, should arrive at U.S. destinations on or prior to St. Patrick's Day.
If you're interested in more details about the amazing Bio-Pick, please visit: www.bio-pick.com.