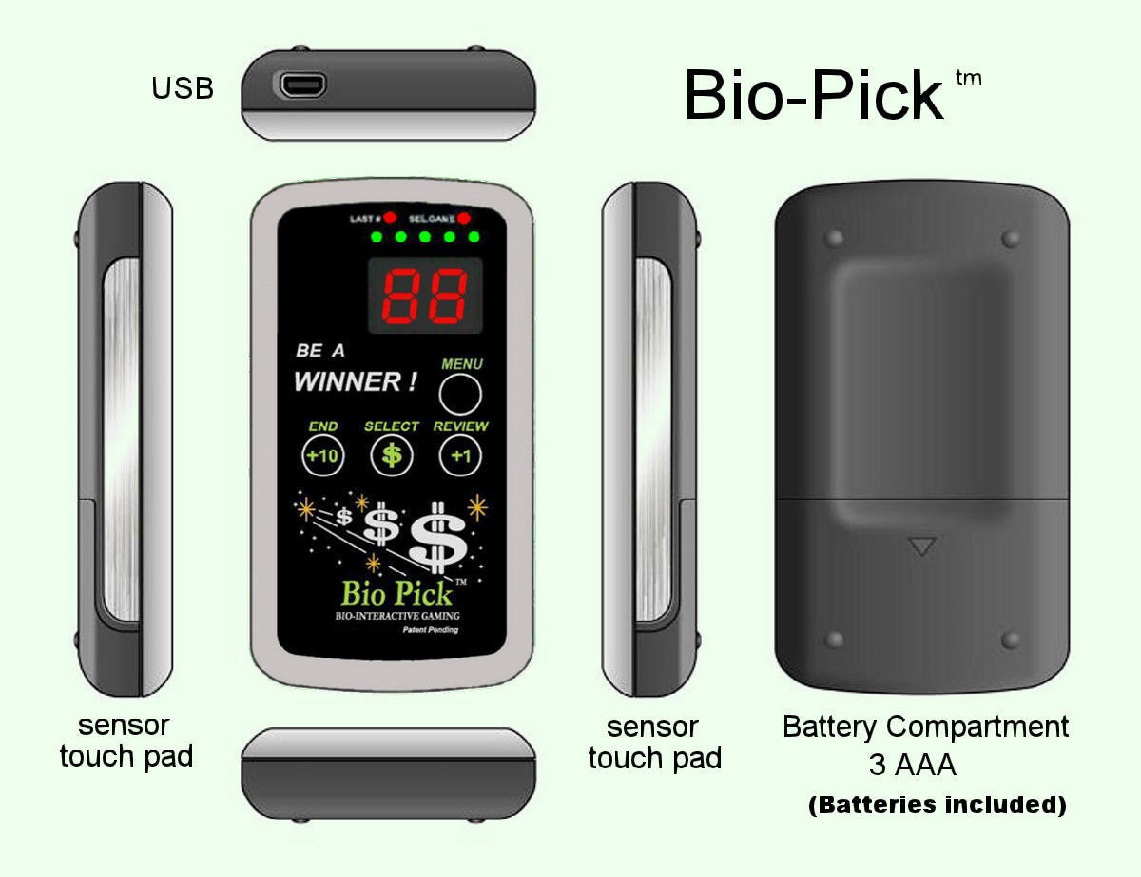 "You make your own luck." – Thomas Jefferson
A new, scientifically developed device is changing the way people play lotteries and making the experience both fun and rewarding.
It's called "Bio-Pick," and it uses science (very similar to polygraph lie-detector technology) to help players pick numbers that are more fun and more personal than "quick-pick," and yet still provides the best possible mathematical chance of matching numbers and winning lottery prizes.
Bio-Pick is a hand-held device, about the size of a smartphone, with built-in biosensors that measure your body's electro-chemical energy and enables your personal intuition to help you pick lottery numbers. Bio-Pick retails for only $19.95, and usually pays for itself the first few times it's used (remember, there are hundreds of thousands of lottery prizes that are nice to win in addition to "the big one").
It makes a great gift as well, and comes loaded with all lotteries in North America. With its USB port, Bio-Pick is easily updated for free via the Internet whenever a lottery changes or whenever lotteries from other parts of the world are made available.
You can order your own Bio-Pick, or send them as gifts, from either the company's website (www.bio-pick.com) or from Amazon.com.
If you're interested in more details about the amazing Bio-Pick, please visit: www.bio-pick.com.
Bio-Pick: When You're Ready to Get Serious About Winning
"Luck is tenacity of purpose." - Ralph Waldo Emerson