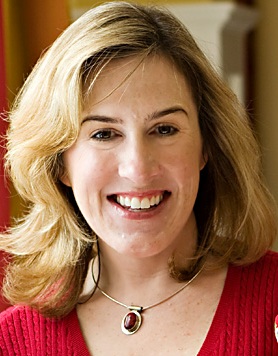 MADISON, Wis.-On National Freedom Day, are you celebrating freedom from your cubicle, or dreaming about freedom from a 9-to-5 job? BizFilings,
a leader in online incorporation services
, encourages all aspiring entrepreneurs to encompass the spirit of the Feb. 1 holiday by starting the business of their dreams.
Feb. 1 marks National Freedom Day, originally recognized as a day to commemorate President Lincoln's 1865 signing of the resolution that proposed the 13th amendment to the Constitution and abolished slavery. This day has been nationally observed since Feb. 1, 1948, when President Truman signed a bill proclaiming Feb. 1 as a day when citizens reflect on the many different freedoms that the United States offers.
One of the many freedoms our country offers is the freedom to pursue dreams by
starting a business
. According to the Small Business Administration, more than 600,000 new businesses are started each year in the United States. Starting a business begins with incorporation, an important step that helps determine how businesses will be run, frees individuals from personal liability, and builds credibility for entrepreneurs and their start-ups.
"Each year, thousands of individuals are seeking opportunity and financial reward by starting their own business," says Karen Kobelski, general manager of BizFilings. "Incorporating a business puts you on the right track to succeed and can make sure that your personal assets are free from your business's liabilities."
BizFilings is a leading provider of incorporation in the U.S. and helps thousands of small businesses across the nation pursue their dreams through its business filing and
registered agent services
. Visit the BizFilings online learning center to learn more about the
benefits of incorporation
.
About BizFilings
BizFilings is a full-service, online incorporation service provider, offering small-business owners a fast, easy, and economical way to form a corporation,
limited liability company (LLC)
, or other business structure online or by phone. BizFilings also offers a full range of business filing and compliance products, including nationwide Registered Agent service, helping keep businesses in compliance with state regulations. BizFilings can be found online at
www.bizfilings.com
. BizFilings is a part of Wolters Kluwer,
www.wolterskluwer.com
, a leading global information services and publishing company. Wolters Kluwer, with 2009 annual revenues of _3.4 billion, employs approximately 19,300 people worldwide, and maintains operations in over 40 countries across Europe, North America, Asia Pacific, and Latin America.
###