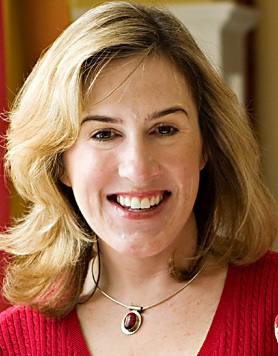 MADISON, Wisc.-- A new year may finally be the key to a new you - it's time to take New Year's resolutions to heart, and start the business you've always wanted. BizFilings, a leader in online
incorporation services
, suggests that entrepreneurs start 2011 off on the right foot by taking advantage of the economy stabilizing, new tax benefits, and availability of business loans to launch their business in 2011.
1. Consumer confidence could help economy flourish. This year may bring increased confidence levels, thanks to the recent passing of H.R. 4853, commonly known as the unemployment extension 2010/Bush-era tax cuts bill. Leading economic experts predict the passing of H.R. 4853 will revive the fledgling economy by as much as 4 percent GDP (gross domestic product) growth. According to Moody Analytics, this will generate will generate about 2.6 million jobs on American business payrolls.
2. Unemployment extension bill includes business deduction benefit. The passing of H.R. 4853 includes an added benefit to businesses. It allows for businesses to deduct 100 percent of plant and equipment investments in the first year. This can amount to big savings as first-time entrepreneurs
start a small business
and purchase needed supplies and materials.
3. Small Business Jobs Act puts more capital in the hands of small business owners. Business that start in 2011 may find it easier to get a loan with a program that was part of the Small Business Jobs Act of 2010. This program made $30 billion in federal money available to community banks that make loans to small businesses. Find out which community banks in your area are participating, or check the Small Business Administration's database for your state at sba.gov.
"With projected growth and existing tax and loan benefits, now is an excellent time to start your business" says Karen Kobelski, general manager of BizFilings. "Incorporation can help establish credibility when looking for loans or other start-up support to get your business off the ground."
BizFilings is a leading provider of incorporation in the U.S. and assists thousands of small businesses across the nation through its business filing and registered agent services. Visit the BizFilings online learning center to learn more about the
benefits of incorporation
.
About BizFilings
BizFilings is a full-service, online incorporation service provider, offering small business owners a fast, easy and economical way to form a corporation, limited liability company (LLC) or other business structure online or by phone. BizFilings also offers a full range of business filing and compliance products, including nationwide Registered Agent service, helping keep businesses in compliance with state regulations. BizFilings can be found online at
http://www.BizFilings.com
. BizFilings is a part of Wolters Kluwer,
http://www.wolterskluwer.com
, a leading global information services and publishing company. Wolters Kluwer, with 2009 annual revenues of _3.4 billion, employs approximately 19,300 people worldwide, and maintains operations in over 40 countries across Europe, North America, Asia Pacific and Latin America.