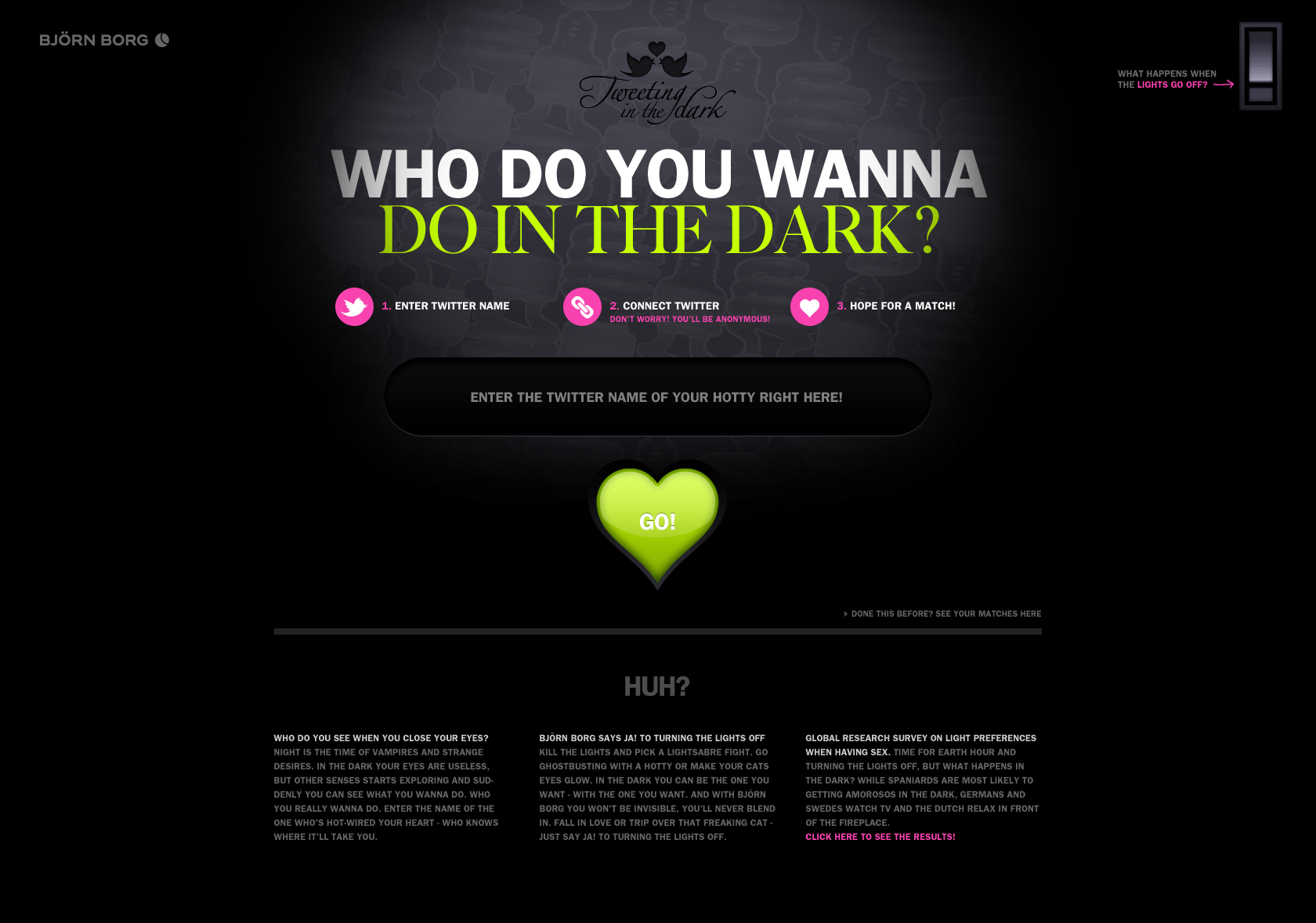 Infographics of what people want to do in the dark, global survey by Björn Borg, www.tweetinginthedark.com

Infographics of what people want to do in the dark, global survey by Björn Borg, www.tweetinginthedark.com
How it works
'Tweeting in the Dark' users can type in the Twitter alias of someone they want to 'do'; Björn Borg will then notify that person that 'Someone wants to do you in the dark'. After that, we hope to witness a multitude of blooming romances on Twitter this spring.
It gets even hotter!
If the right person enters the Twitter name of the person who has previously entered their own name on Tweeting in the Dark, both parties will get notified. If not, everyone stays anonymous.
How did this come true?
The idea behind Tweeting in the Dark was born when Björn Borg recently conducted a survey on people's habits when turning their lights off. The most common activity was to 'do' someone, not unexpected. Combine that result with the 53% of the tweeters claiming that they flirt on the social media platform, odds are that Twitter has the potential of being a place for romance.
#tweetinginthedark
FOR FURTHER INFORMATION, PLEASE CONTACT:
Pernilla Johansson, PR Manager, Björn Borg AB.
Phone: +46 8 506 655 13; E-mail: pernilla.johansson@bjornborg.com